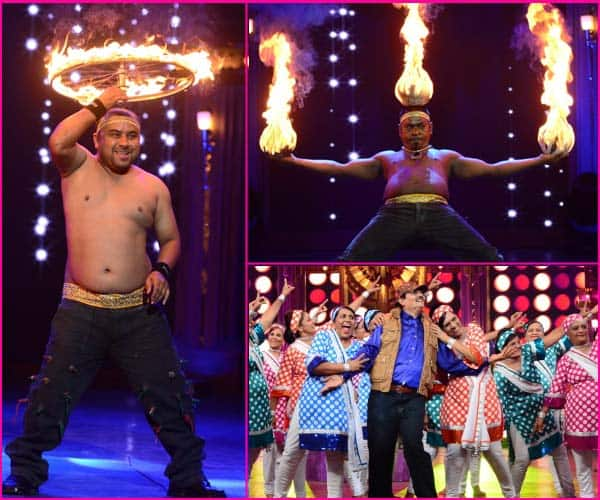 It's a unique and rather special episode this week which is dedicated to the Guinness world records
For the first time on Entertainment Ke Liye Kuch Bhi Karega, an entire episode will be dedicated to beat World records. People from all over the country will be seen attempting to see their names go down in world history. Will they succeed or not, remains to be seen.
The upcoming episode of EKLKBK will witnesses a new high as contestants attempt to break world records like exceeding the maximum number of kathak spins to a flash mob of only senior citizens performing on the stage of a reality show. A group will attempt to use 21 different languages in one song, while a contestant will perform daredevil stunts on his bike. Two contestants, Ravi and Ramesh will showcase a never before seen fire stunt and attempt to create world history.
It would be exciting to see these contestants battle it out to see their names in the Guinness world records
We are eager to watch the World record special episode of Entertainment Ke Liye Kuch Bhi Karega tonight at 9 pm on Sony TV, are you?