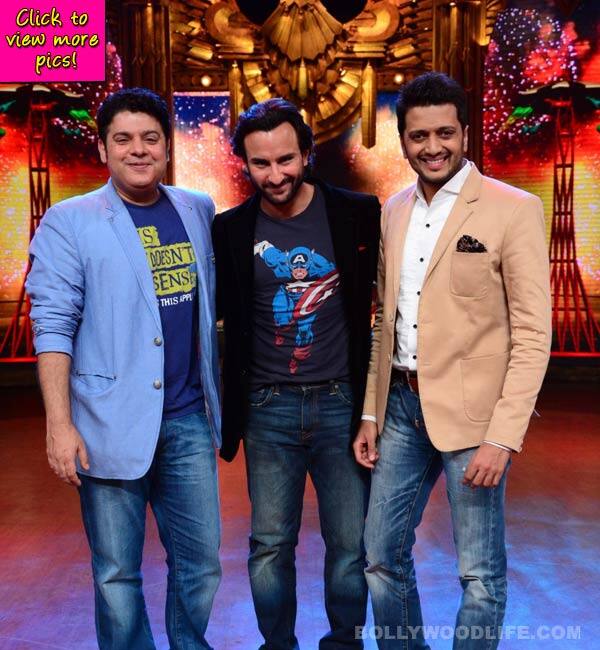 skip advertisement
It was love or an expression of commitment when Saif decided to tattoo Kareena Kapoor's name on his arm but he never thought he'd see someone else do the same
The cast of Humshakals – Saif Ali Khan, Riteish Deshmukh and Sajid Khan are on the sets of Sony TV's Entertainment Ke Liye Kuch Bhi Karega to promote their movie.
The trio was amazed by the performance by the J Boy's group, but not as surprised to what they did after their act.
After their performance, the group showed off their tattoos to Saif. To his surprise, the entire group had tattooed Saif's begum aka Kareena Kapoor's name on their arm. Saif made his way to the stage and took photographs of everyone and promised to show it to his wife.
So don't forget to catch the madness of Humshakals on Entertainment Ke Liye Kuch Bhi Karega on Thursday June 12 at 9 pm.