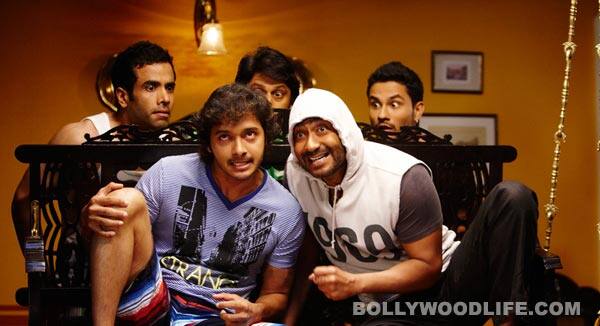 Eros International files a legal suit against the production house over dues amounting to Rs 8 crore
Financer Raju Shah took Ashtavinayak to court over dishonoured cheques and dues worth Rs 36 crore last week. And now Eros International has filed a winding up petition against Ashtavinayak in the Bombay High Court. A winding up petition now cites financial crisis in a company as a reason for it be shut down.
Eros, in their application filed on June 21, requested the court to seize the right, title, interest and shares of Ashtavinayak in Bol Bachchan, including copyrights of the company in the film to the extent of Rs 8 crore. The court has now directed its officers to start the process of seizure of the said property and rights.
Just a couple of months back, Eros International had issued a public notice in a trade magazine, claiming Ashtavinayak had breached the Memorandum of Agreement (MOA) signed between the two production houses for three Rohit Shetty films, including Bol Bachchan (starring Ajay Devgn and Abhishek Bachchan), Golmaal 4 (starring Ajay Devgn, Tusshar Kapoor, Arshad Warsi and Kareena Kapoor), and a yet untitled film starring Akshay Kumar.
Under the MOA, the copyrights of the said films vest jointly with both parties in a 50:50 ratio. Eros alleged that Ashtavinayak, in a breach of the MOA, tried to create a third-party for the satellite rights of the three films by licensing them to a certain channel.