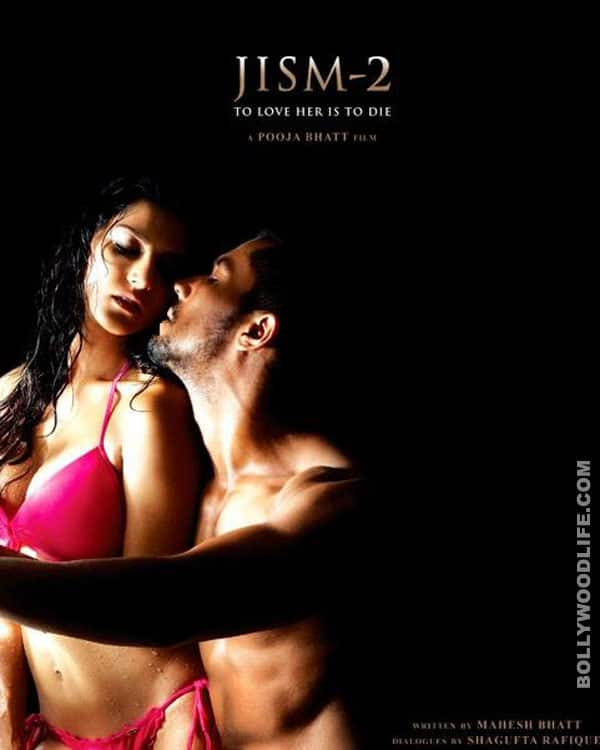 The mayor of Mumbai has raised objections to the publicity material of Pooja Bhatt's Sunny Leone-Randeep Hooda-Arunoday Singh starrer
The Bhatts should be a happy lot, thanks to the buzz that their erotic thriller Jism 2 has managed to create so far. Pooja Bhatt, who is making her directorial comeback with this Randeep Hooda-Sunny Leone-Arunoday Singh starrer, is going all out, no-holds-barred, as far as the promotional activities of her ambitious home production are concerned. The sizzling poster in which Hooda is seen taking a shower with his costar has attracted the maximum attention.
Now news is that a lot of Jism 2 posters will not see the light of the day. This is because the Mayor of Mumbai has raised an objection to erotic content that might embarrass women and children. Vidya Chavan, member of the Legislative Council (MLC), wrote a letter to the Mayor saying that the posters displayed at bus stops are vulgar and thus they should be removed. The mayor took immediate action and had all the posters taken off the bus stops. But, all this could have the reverse effect of spreading the word about Jism even further and better. As Pooja Bhatt tweets, "You are not a BRAND till a political party has used you for their 2 minutes of fame. Gracias NCP for giving #Jism2 cult status!" She added, "While NCP objects to #Jism2 posters,our PRO gets a request from an NCP MLA for Sunny to attend a 'dahi handi' function they are hosting!!"
We wonder what the Bhatts will do with the leftover posters… We just hope they recycle them and earn some 'greenie' points! What say, Bollywoodlifers?
ALSO READ: Sunny Leone: 'Jism 2′ is not wild, it's about love