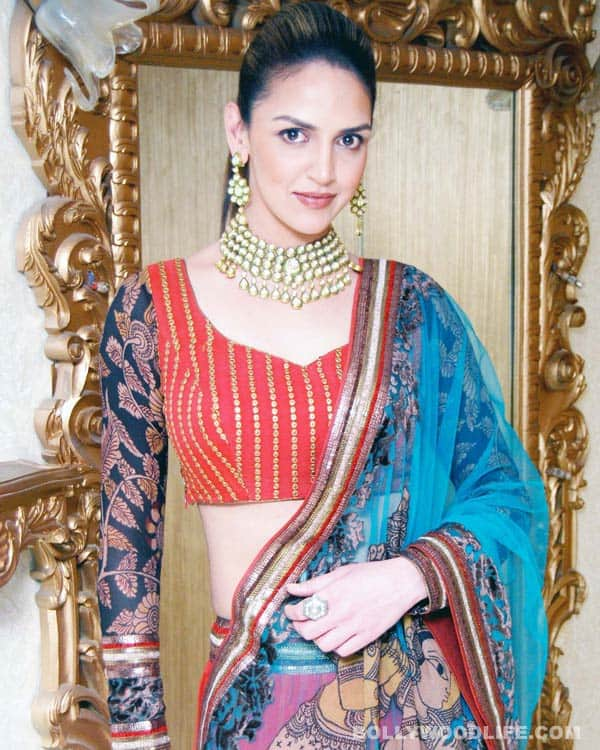 Although in all probability the soon-to-be married actor will not face the camera again. Finally she takes a wise decision!
Esha Deol and her businessman fiancé Bharat Takhtani's wedding date has been set, but they are not telling us yet. All they have revealed is that it's going to take place in the most romantic season – monsoon. This means the wedding is slated for any time between June and September this year. Obviously the couple, particularly Dharmendra and Hema Malini's eldest daughter, is busy running from pillar to post for wedding day prep. Unlike the low-key engagement, Esha-Bharat's marriage will be a big fat filmi affair and most of the who's who of tinselville will be invited.
Although the latest development doesn't mean Esha's quitting Bollywood after getting hitched. The young lady wants to utilise her creativity in film production. Yes, you read it right! The Tell Me O Kkhuda actor has been going through scripts and projects to produce. We think after hosting reality shows, producing movies is the next best thing for out of work female actors. We are happy today's B-town beauties like to balance work and family life. The most interesting part of the story is that Esha won't insist on acting in her productions. In an interview, she said: "There are so many young girls entering the profession today. People would rather be interested in newer talent than someone who has been in the industry for 12 years. I would like to do movies like the ones Vidya Balan is doing these days."
We are glad that Esha has chosen to gracefully say 'good bye' to acting. Let's hope the other beauties who are desperately trying to comeback to movies too change their paths soon.