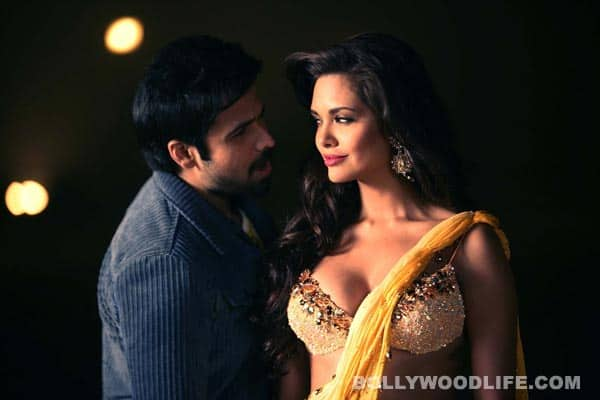 The Kingfisher model-turned-actor is all praise for her first co-star
Miss India International Esha Gupta [see hot pics], who is set to make her Bollywood debut with Jannat 2, says her co-star Emraan Hashmi is one of the main attractions of the film. "It's a Bhatt camp (Mukesh and Mahesh Bhatt) film. You know, the film is going to be amazing because of the music [read review]. Thanks to Pritam (Chakraborty), we have got amazing music already and the star already, you know, Emraan Hashmi! What else do you think is the USP of the film," the 26-year-old said. Jannat 2 is a sequel to the 2008-film Jannat and is set to hit theatres on May 4.
According to earlier reports, actor Jacqueline Fernandez was supposed to play the role, which ultimately went to Esha. But the debutante says she is lucky to have bagged the film, which is directed by Kunal Deshmukh. "Yes, that's what even I read that Jackie (Jacqueline) was supposed to do it (the film). But for some reason of hers or the director, it didn't work out. As I say… whoever gets it, it's their good luck," said Esha who was crowned Miss India International in 2007. She has also featured in the Kingfisher calendar.