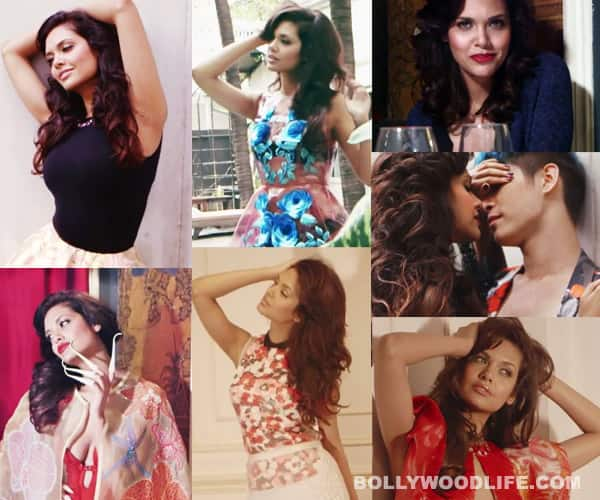 We spotted the Jannat  2 babe unleash her colourful side in a magnificent boutique hotel in Bangkok. Take a look!
The cover of Vogue India's April 2013 edition is a striking splash of myriad colours, and it looks sensuous thanks to Jannat 2 beauty Esha Gupta. The curvy siren's arresting presence makes this cover shot stunning.
We decided to go behind the closed doors of this exclusive shoot which was held in Bangkok. In this video, you see Esha slipping from one breathtaking creation to another. The lively backdrop provided by the Thai boutique hotel makes it a visual treat. "I love Bangkok. It is one my favourite places on the planet. I love the lively people, the food and the nightlife," confessed the star.
Clearly, looks like Esha loves the energy of the far eastern Asian city. From the bold prints to the eye-catching colours to the varied designs, every shot looks exquisite and has you spellbound. Esha unleashes her playful, chirpy and colourful side to make the final product look spectacular. Now you watch this exclusive video of the making of the Vogue cover and let us know if you enjoyed the stylish indulgence too!
[jwplayer mediaid="207762″]