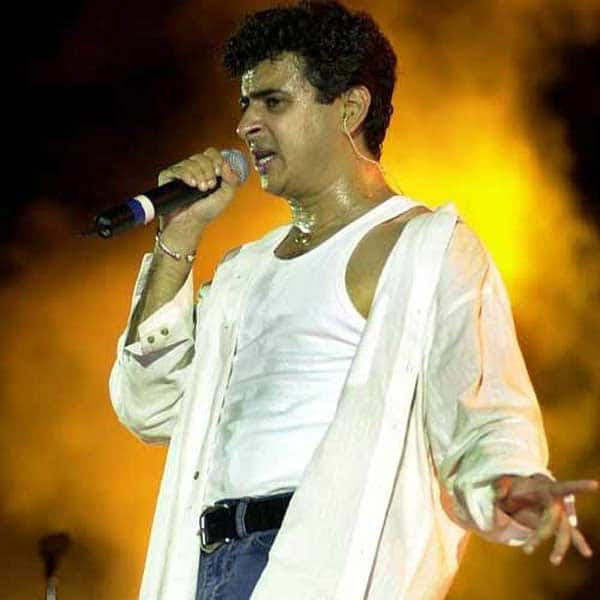 One of the most prestigious college annual fests in Mumbai, Mood Indigo, has found itself in the eye of the storm after a Facebook post by one of the attendees went viral on social media
A post by Arpita Biswas Phukan, a researcher on caste & gender at IIT-B, narrates an account of how Euphoria's Palash Sen, who was performing at the event on Saturday, made sexist comments against girls.
Narrating the turn of events in her post, Arpita writes:
"…it was just a jest when Euphoria singer Palash Sen commemorated his 15 years of musical euphoria by humiliating women both studying in IIT and outside. The IIT-B boys fraternity and other men joined in.
His slew of sexist barrage began with seemingly the most pressing concern of IIT boys on campus- do boys have enough good looking girls to look at and hit on? So he asked, "Are there good-looking girls in IIT-B?" Men both inside and outside IIT-B rose their hands in solidarity to signal no. So he asked again, "Are there good-looking girls in IIT-B?" The hands rose again. The couple of boos from the IIT-women of course went unheard.
Of course, all boys shared the inside joke. After all, the world was made to please them, their sensibilities, and their sexual fantasies. So they rightfully claim their space to let girls know that they are not good looking, and definitely as publicly as possible! They definitely claimed their right in unison to make women in IIT feel small." Offended by the comments, Arpita took up the matter with the Mood Indigo team, who assured her that it was all done in good humour. She further adds that Palash Sen went on with his sexist comments as he said, "Don't worry guys, you will find the best looking women when you leave this campus. Aur woh tumhaare liye roti belenge."
"Women are for beauty, men are for intelligence. You have to agree that men are more intelligent than women, don't you?", the singer added. Arpita's post also alleges that the Euphoria lead singer, as a consolation to the fair sex, said, "Women are the most beautiful creation by God."
When asked to comment on the issue, an Euphoria management representative said, "Dr Palash Sen is an ambassador of Plan India, a Delhi-based NGO which works for underprivileged children in India. All his songs are about women, his most famous song is about a mother. Why would he do something like this."
When asked about the allegations made by Phukhan, the representative said, "Before the concert, we were interacting with the students as Euphoria is a band that likes to connect with its crowd before a performance. During the interaction some students told us that the boy-girl sex ratio on IIT-B campus was 1:10. What Dr Palash said on the stage was a veiled jibe at the state of women in India. He, in fact, encouraged girls to study more and join IITs."
Recalling Saturday's events, the representative said, "Dr Sen took stage and interacted with the crowd before he sang his song Tum ho meri main tumhara. What he said was taken out of context. His comments about boys not having enough beautiful girls was a hit at the system where women are still not allowed education and proper representation. He then made a marriage joke to the girls and boys saying, 'Your future is standing next to you. One of these girls will be cooking for you in the future.' Who doesn't crack a marriage joke in India?"
Asked whether Euphoria would issue an official statement/apology for the incident, the representative said, "We offered an apology to Ms Phukan. She came backstage and demanded an apology follwoing which Dr Sen on stage apologised for his comments which have been misinterpreted as 'sexist' and he dedicated the song Phir dhoom to the crowd."
Questioning the intentions of Phukan, he said, "There were 9,000 plus people (including girls) at the concert. How come nobody else had a problem except her. She went on a rant against us on social media even after we offered her an apology on the stage that day. If she had a problem, she would have come to us personally and not take to social media. When so many people were not even aware of the matter, why go and put it out there. However, we are ready to give a clarification to whoever asks for it."
However, Phukan is clearly not mollified by the on-stage apology. In her post, she has called for Euphoria to be banned from all educational institutes, including IIT-B. The war of words between Phukan and the Euphoria PR flowed on Twitter as well, but the matter remained far from resolved. She has even asked Mood Indigo and Euphoria "to stand up for what is right".
Phukan signs off with a call for better rules to prevent such sexist comments by performers, "To Mood Indigo, I would request that you to add a preventive clause to your contracts for future, specifically asking performers to refrain from sexism or discriminatory publicity or performances in any form; if not using them as a critical text for artistic dialogue, Phukan signs off.
After this incident, a backup singer for Euphoria came out on Facebook in support of Sen as an artiste who supports feminist causes:
"I have been the backup vocalist of Euphoria for over 2 years now and thus, have had the privilege to work with, interact with and get to know DrPalash Sen. I would want to bring to Ms. Arpita Phukan Biswa's notice that I have not come across a man who is more respectful towards women than him. I come from a background and household that strongly believes in feminism. But, somehow his jokes have never offended me. Does that make me a sexist? No. It doesn't. Those jokes are not meant to be taken seriously. He jokes about it because the idea of women just "beloing rotis" and men pressing their wife's feet is absurd.
Phukan responded to the singer's post with another blog post, asking her whether overlooking such instances or brushing off a woman's demand for more responsible behaviour as a 'hysterical bunch' serves justice.
"Lip service and dedications are far more easier than having to build egalitarianism into your moral fibre. If Palash Sen had done that, then, for jest, he wouldn't have had to play to the gallery of male crowd the way he did. People can joke and laugh about on various other things- but populist sexism is of course the easiest joke available, isn't it?," she posted.
Credit: DNA