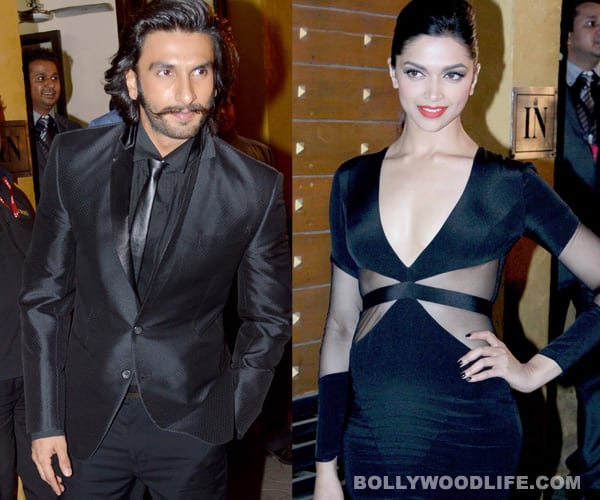 The lovelorn Gunday actor steals a few moments from his hectic shooting schedule to be with his Ramleela co-star
Ranveer Singh, it seems, is a diehard romantic at heart. And it's not the frequency of his love affairs that amazes us, but the intensity with which he pursues them! And Deepika Padukone, who is the current object of Ranveer's affection, seems to be getting more than her share of attention from the hunk.
Apparently, Ranveer and Deepika have been away from each other for quite some time now. So when Ranveer got a few days off from his shooting schedule of Gunday, he rushed all the way from Mumbai to Wai in Maharashtra to be alongside Deepika where she is shooting for Chennai Express. What's heartening is that Ranveer did all this running around even as he was suffering from a nasty wrestling injury that he sustained on the sets of Gunday in Kolkata!
Yet there he was, wobbling alongside Deepika in Wai. He chose to be a bit discreet about his visit and didn't make it to the film' sets; the dude waited it out in the hotel as Deepika was completing her shooting.
Well, we're happy to see the chatty Ranveer for once put his words into action for his ladylove… we definitely likes!