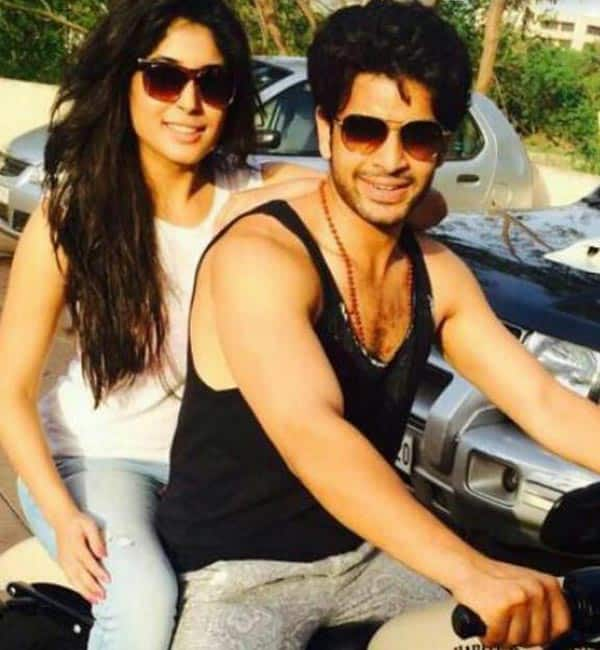 Seems like the former couple will be coming back together again after Kitani Mohabbat Hai
Former flames Kritika Kamra and Karan Kundra are coming back together to co-host one episode of MTV Webbed. The duo will be seen sharing screen space four years after they did Kitani Mohabbat Hai, the show that catapulted them to fame.
The two whose onscreen jodi was a big hit also fell in love during the show. However, they broke-up sometime after the show was over. Though the split did not affect their friendship, they were never seen together on screen.
Says Karan, "We were busy with our individual shows. Also, it was partly a conscious decision to not work together because we wanted to break our images and be known as Karan and Kritika and not as Arjun and Arohi (their names in Kitani Mohabbat Hai). Now that we have established ourselves we decided to do this together."
Didn't they feel a little awkward as they will be seen together on screen after their break-up? "There's no awkwardness. Why should there be? We are friends and have always wished each other whenever a new show has come up. It's not as if we tried to avoid each other at events or anything like that. Also, Karan is a good actor and anchor. Moreover, we both are professionals," says Kritika.
Karan adds that they share a great relationship and have even been partying together. "We wanted to co-host an episode of the show for quite some time. But our dates were not matching because I was shooting for Fanaah and then I went to Punjab for promotions. Finally, we both had the time to do it," says Karan who claims to have been nervous about shooting with her.
"I made my acting debut with Kritika and consider her my senior because she had already done one show then," he smiles. The episode they are anchoring deals with the story of media professionals and as Kritika puts it, "it seemed right that both of us co-host it!"