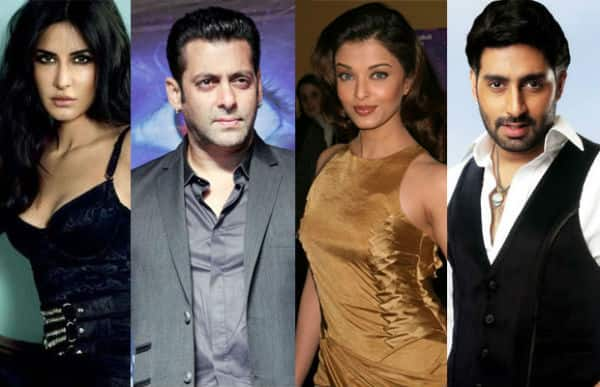 The stars may come together at a fashion extravaganza for a cause
If the Havoc 2014 makers have their way, Salman Khan, Katrina Kaif, Aishwarya Rai Bachchan and Abhishek Bachchan will come together to promote a charitable cause of promoting under-privileged children's education. A concept by Ritz Kapadia and designer C Raj who are working towards the fashion show to raise funds for the needy children say that it won't be a run-of-the mill fashion show rather it is a movement to support girl child.
Over 25 designers, 10 NGOs, 5 fashion institutes, 200 fashion designing students and about 100 models have come together to put together Havoc 2014. The day-long affair will start on August 13 in Mumbai itself.
Along with Sallu, Ash, Kat and Jr Bachchan several other B-Towners are likely to attend the fashion show. We are expecting Sallu to make an appearance for sure as the actor has made innumerable displays of his generosity towards the down-trodden in the past. But will their controversial pasts become a road-block in bringing these stars together for a noble cause, only time can tell…