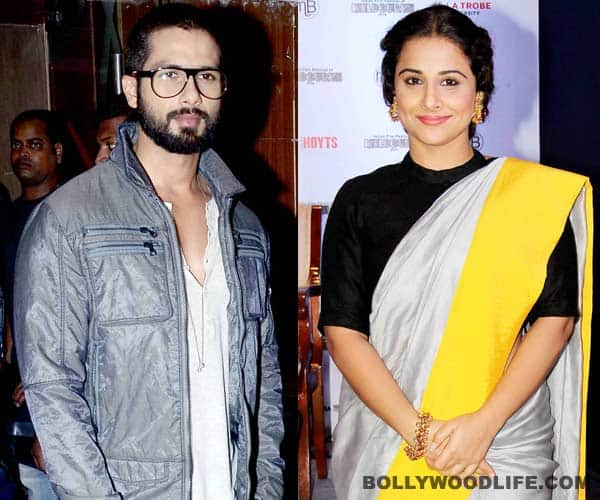 Sasha's house hunt has ended and how
It's old goss that Shahid Kapoor was on a house hunt and it has finally ended at a plush apartment in Juhu. What more! The R…Rajkumar actor paid a whopping amount of Rs 32 crore for the property, we hear! But that's not what is interesting. The goss here is that apparently Shahid has purchased the apartment in a building called Praneta located on Juhu Tara road, which coincidentally is a home to his ex-lover Vidya Balan. Sidharth Roy Kapur had bought a sea-facing home in the same building a few years ago and has been living there with his wife Vidya Balan since December 2012, we hear. So is reports are to be believed, ex-flames, Shahid and Vidya will be neighbours soon. Ahem, ahem!
Whether Shahid will be using the flat as his office, home or just an investment is not known yet. But the property is under renovation as of now. Well, we wonder what will happen if he moves in there and bumps into Vidya. While his ex-flame Kareena Kapoor Khan who married Nawab Saif Ali Khan royally ignores him if and when such situations arise, it'd be a lil difficult with Vids, no? Especially if they live in the same building! What say, BollywoodLifers?