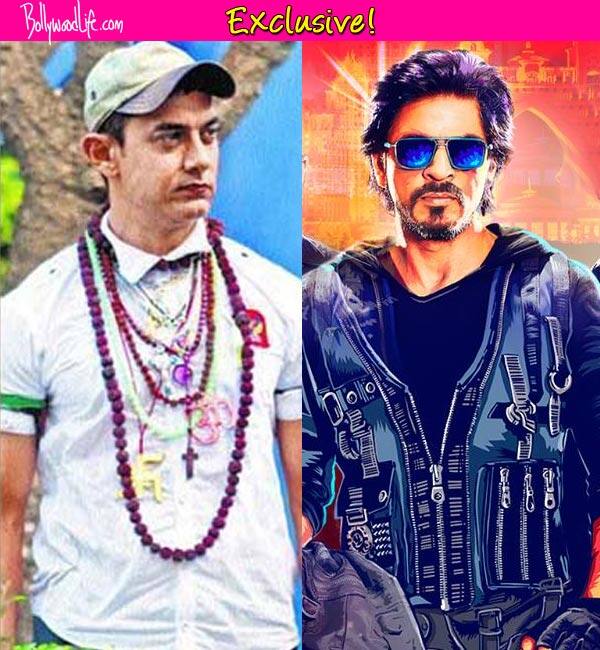 For long now we thought that Mr Perfectionist had collaborated with good friend Salman Khan's Kick to launch his much awaited Rajkumar Hirani film's trailer, but here's the latest update…
Gone are the days when big releases clashed with each other and fought for room at the theatres. Trust Aamir Khan to change the game. It is learned that the actor is all set to release the trailer of his film P.K on August 15, the same day that Shah Rukh Khan's trailer of Happy New Year is launched in the theatres with Singham Returns.
The grapevine has it that Aamir is planning a big launch of his trailer for his film. Khan returns to the theatre after Dhoom:3, which broke the record set by SRK's Chennai Express as the biggest grosser of all time.
There is definitely competition between the two Khans and sure enough the industry and cine goers will be keeping a close watch on whose trailer is more promising and gets more positive reactions.
A source reveals, "Aamir plans to give out the first look of P.K  on August 15, the same day as Happy New Year teaser will be attached with Singham Returns. He is planning to have an event to launch the promo.
What is interesting is the fact that he's putting a teaser out in August for a film that comes out in December! This move is definitely going to be scrutinised and analysed by industry insiders and trade experts."
Pehle bhi…
This isn't the first time these two Khans have clashed. In 2008, Shah Rukh's Rab Ne Bana Di Jodi released on December 12, while Ghajini came out on Christmas day. During the promotions of his film, Aamir came up with a wicked strategy — he got the theatre ushers to shave their heads like his look in Ghajini. So every time an audience member would go to watch Rab Ne Bana Di Jodi they would also witness the Ghajini promotion in the same theatre. Knowing Aamir and how involved he is in his promotions and marketing strategies, this move to come out on the same day as Shah Rukh's film is quite a well strategised move!