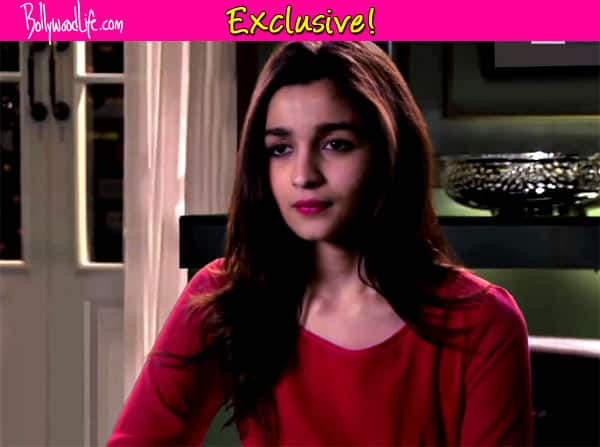 The actress exclusively talks about her recent video with All India Bakchod
Alia Bhatt has joined hands with All India Bakchod (AIB) for their recent video, Alia Bhatt: Genius Of The Year. And it is undoubtedly the most hysterical thing that we have seen today. While the entire nation including several B-town stars are going gaga about this amusing mockumentary directed by Shakun Batra, Alia on the other hand is feeling good after making a joke on herself.
We got in touch with the actress to get her reaction on the video and here is what she had to say, " I believe in crying for people and laughing at myself. The AIB (All India Bakchod) team is super talented and we just decided to have some fun. All credit to them and Shakun. I hope I can always entertain."
The AIB video with Alia deals with her debacle on Karan Johar's popular chat show, Koffee with Karan. She appeared on KWK along with her Student Of The Year co-stars Varun Dhawan and Sidharth Malhotra and blew off the GK round with insane answers to impossibly simple questions. She didn't know what BJP stands for and confused the Chief Minister of Maharashtra with the President of India. Post this episode, social media ripped her apart. She became the butt of some zillions of jokes, memes and Facebook Parody Pages.
However by making fun of herself in this AIB video, which also features also features Arjun Kapoor, Parineeti Chopra, Karan Johar and Mahesh Bhatt, who are mocking Alia with her jokes, Alia has certainly made a gutsy move, which no other B-town beauty would have ever made.