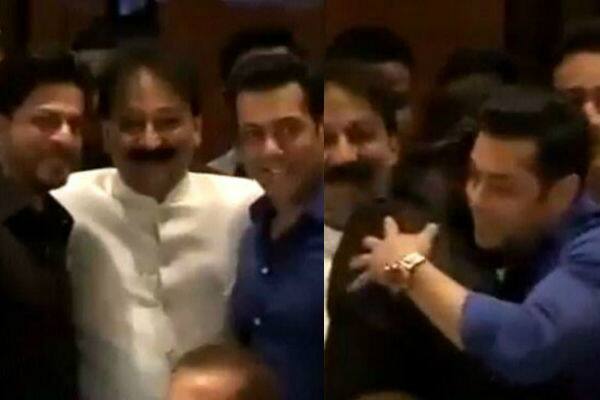 Unlike last year, this time around both were ready to hug it out for the cameras Shah Rukh Khan and Salman Khan hugged it out once again at Baba Siddiquie's annual Iftaar party.
The only difference is that unlike last year, this time around their embrace was sort of pre-planned. We give you the scoop on the 'big hug'.
A source reveals, "Baba Siddique had informed both Salman and Shah Rukh about their invitations and both graciously accepted it as per the tradition. However, unlike last year where the hug was more impromptu and spur of the moment, this time the whole episode was well planned in advance."
In fact Salman came directly from the Iftaar party to promote Kick where he interacted with the media and spoke about Shah Rukh. Even though he didn't discuss the Iftaar hug in detail he mentioned that he has always liked SRK! Watch this space for more exclusive scoops and details on Shah Rukh and Salman's Iftaar hug!