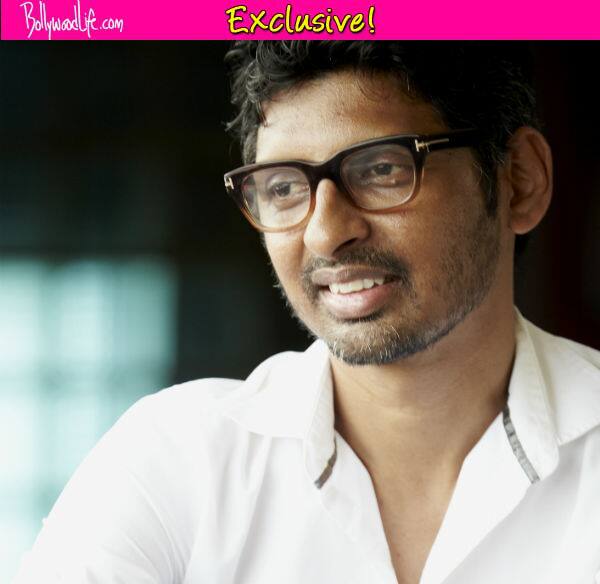 The host who will soon be seen having rendezvous with Bollywood's biggest celebrities spoke to us about his stint as a telly chat show host, his toughest guests, the most candid confessions and more!
Tell us what Look Who's Talking is about?
I invite my guests to an informal setting where they come, we sit together and chat sometimes over a glass of wine, and sometimes we have coffee (laughs) I mean it depends on where we are, we chat free-wheeling basically. We have very long conversations I shoot for around 3-4 hours, sometimes even more and then we make like a half-hour segment out of it.
Who were the stars who met for the first time on Look Who's Talking?
I didn't meet any of the stars for the first time. I mean I have encountered them at some level or the other throughout my career. But Parineeti Chopra, Sonam Kapoor, Vidya Balan to an extent even Arjun Kapoor, these are all people I am not as familiar as I am with Sidharth Malhotra, Varun Dhawan, Karan Johar , Kajol or Alia Bhatt. There were guests whom I knew personally, like I met them at parties, for instance, I've Vidya met only twice or thrice before the show. Even Sonam I've met a couple of times and not more than that though we knew of each other because we move around in the same circle. So, it was an interesting mix of people I didn't know very well and people I do know quite well.
Who did you find the toughest to interview?
Honestly, they were all pretty easy but I was a little nervous about interviewing Karan Johar because he is a very close friend of mine. So to pretend that I was asking questions of someone that I didn't know about was what I thought would be difficult. I was a little nervous before but him being him, he made it very easy for me. He was absolutely cool and brutally honest on the show and he spoke about things that he has never spoken before on television or Indian media. His interview was a little unusual for me because I am so close to him personally.
Interviewing Kajol also was slightly difficult because that was the first episode that I shot. I am not very well-versed with the camera so I thought that there was a bit of discomfort at the beginning but Kajol managed to calm me down. I think the kids, Alia and Sidharth were easy too because they were very cool as I've known them from their first film and there is a certain element of intimacy that we have, they were easy episodes.
What was the most candid confession made on your show?
I don't know. That is for you guys to watch and decide. Because most of them I am familiar with. Sometimes people around me found certain references that the guests made very revelatory. Then there are certain things that I did not know about them, and when I did on the show I found them of great interest. For instance, my encounter with Kajol. I've known her for so many years but we never chatted about how she met Ajay for the first time.
Who was the biggest revelation for you on the show?
Vidya Balan was a revelation for me. I always thought of her as this composed, confident and strong woman, which she is now but she spoke about a very vulnerable part of her life when she was struggling and trying to make it in the industry. She said that she would cry every other day due to the struggle and that is not something I would have expected Vidya Balan to be like. Even Parineeti spoke about how she was overweight and how she was not attractive enough. That again was little unsettling because she comes across as a very confident and very pretty person to me.
One Hollywood celebrity you would like to interview?
I would definitely like to interview Johnny Depp if I had the chance to!