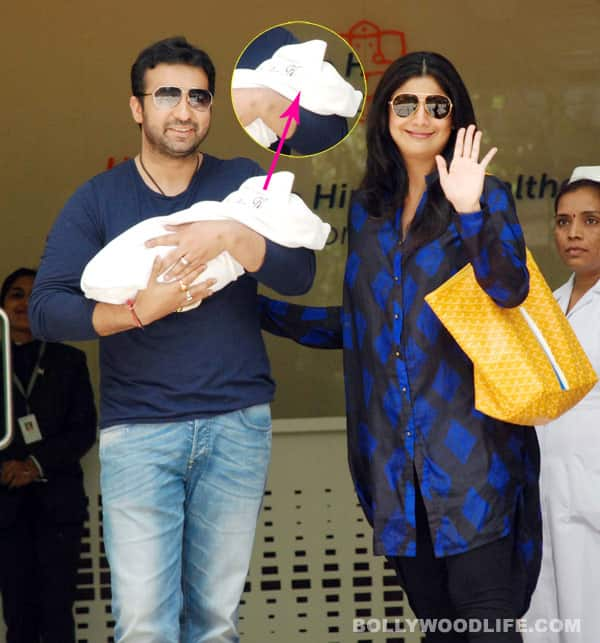 skip advertisement
The new parents looked overjoyed as they walked out of the hospital with their baby
Shilpa Shetty and Raj Kundra have been ecstatic ever since their baby boy came into their lives. When we first saw the pictures of the couple carrying Baby K out of the hospital where he was born, we couldn't help but go 'aww'.
Even though we didn't manage to get a glimpse of the baby's face, the little white blanket with 'K' monogrammed on it, made us go all mushy. This thoughtful gesture makes it quite obvious that the two have really been looking forward to becoming parents!
A glowing Shilpa looked really pretty as she and hubby smiled at the shutterbugs, with new papa Raj holding their baby proudly in his arms – just the three of them, the baby safely cuddled in swaddling, the doting mum and dad beaming with joy. And just watching this delightful scene made us feel all broody and gooey inside. Instead of fleeing from the media, the couple handled the situation gracefully and posed for the shutterbugs before getting into their car. The Bachchans should definitely take a cue from this couple! Don't you think so?