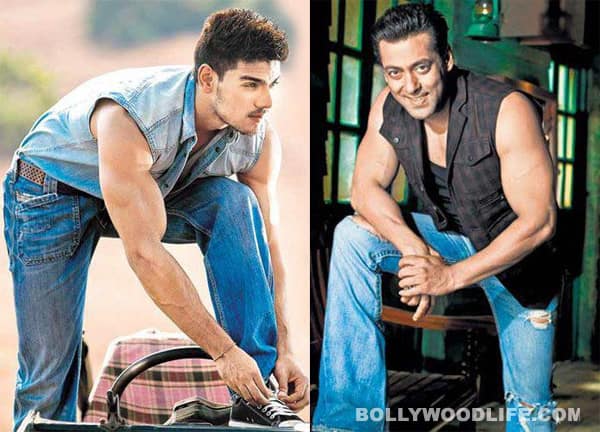 We present to you Salman Khan's strategy on ensuring that Sooraj has a smashing debut
Regardless of the Jiah Khan controversy, her ex boyfriend Sooraj Pancholi has the backing of one of the biggest stars in Bollywood – Salman Khan. Sooraj who's making his debut with Hero opposite Suniel Shetty's daughter Athiya is already touted to be hot property and a face to watch for. We reveal how Salman is guiding and grooming the young actor to make a huge debut….
Managing his work
Salman has got his own manager Reshma Shetty to manage Sooraj's work as well. Reshma who plays an important role in Salman's day to day activities is also looking after ensuring Sooraj gets the right support and is surrounded by the right people. She was by his side during the difficult phase of his life asking him to stay strong.
Build it like Salman
No one else can motivate you to work out and make a hot body as much as Salman Khan himself. The actor has taken Sooraj under his wings and is giving him work out tips and even shared his own trainer to make sure he's in his best shape for his debut film. Salman is also asking Sooraj not to bulk up too much and concentrate on muscle and lean body mass. Apart from workout he's also asked him to keep a check on what he's eating and avoid alcohol and junk food.
Filmi Gyaan
Salman is believed to be giving a lot of filmy gyaan to Sooraj on the kind of films he should do and the actresses he should work with. Perhaps learning from his own mistakes he's asked Sooraj to make sure he signs the correct projects and doesn't get emotional in his decisions.
Promotion promise
Salman has promised Sooraj that he will use every platform possible in his capacity to promote him and his film before release. There is already talk that Salman will have the first look of Hero attached with his own film Kick. Besides that he also plans to use his social media account and platform to talk about Sooraj and get his fans to watch his film.