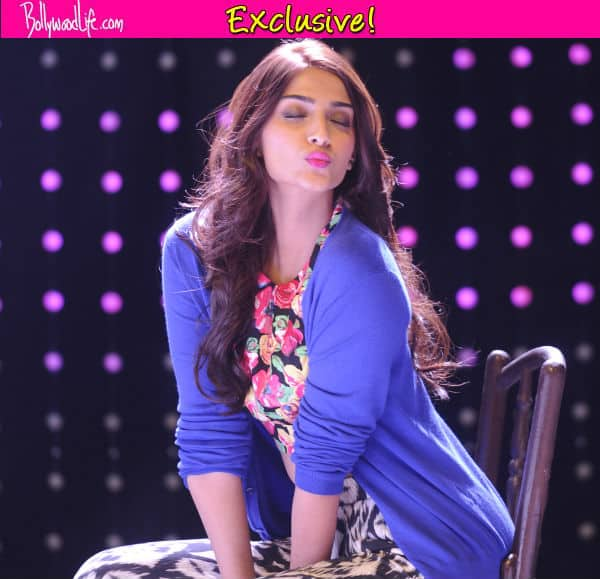 We got to have a quick chat with the Khoobsurat actor on the sets of her film! Here is a rapid fire with the fashionista on all things she finds Khoobsurat in life!
The most Khoobsurat person in Bollywood: Waheeda Rehman
The most Khoobsurat person in Hollywood: Meryl Streep
The most Khoobsurat color to you: I guess the rainbow! (laughs)
The most Khoobsurat moment in the film: I cant reveal the details but there is a moment where I say to Fawad, "Main apne aap ko kisi ke liye nahi badal sakti" and he sighs and says, "wo bilkul sahi baat hai." You'll get the context when you watch the film…
The most Khoobsurat fairy-tale character: I guess Belle from Beauty and the Beast because she is beautiful and smart, and that doe-eyed expression of her!
Most Khoobsurat thing about Fawad: There are two things actually. One that he is very open-minded. And second that he loves his wife so much!
The most Khoobsurat outfit you have worn/ want to wear: I guess everything Mili has worn in the film sets her apart from the convention. She has become a fairy-tale princess in her own right!
Well BollywoodLifers, that's it for now but stay tuned to this space for more Khoobsurat updates!