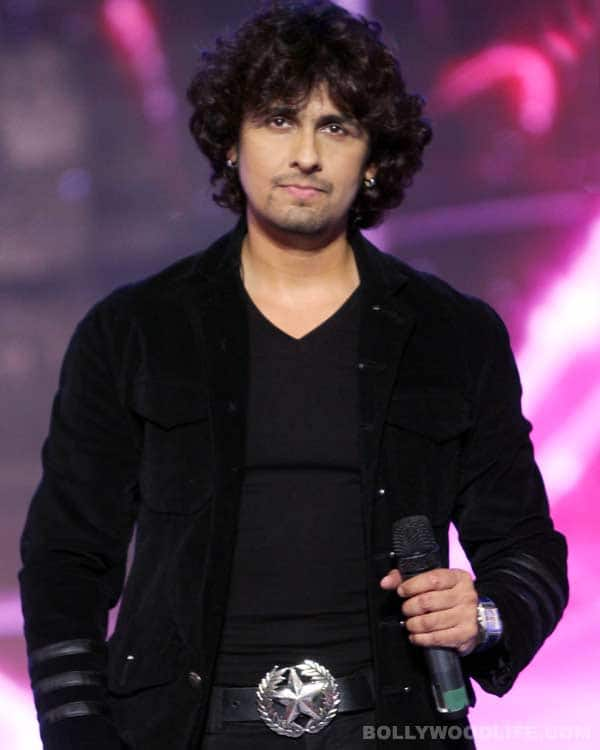 The versatile singer says that he will tell us more once the issue has been dealt with. For now, he is safe, Sonu reassures BollywoodLife
A few days ago Sonu Nigam received threat calls from underworld don Chhota Shakeel, a close aide of Dawood Ibrahim. Though the 39-year-old singer did not file an official complaint at the time, he reportedly told the police that Shakeel made several calls to him demanding that he change the event management company that will handle the singer's 2014 tour.
Sonu was apparently asked to make this change because Dawood preferred that another event management company deal with the tour. Shakeel also threatened to expose Sonu's relationship with an influential woman from Mumbai if this did not happen, we are told.
To confirm these reports and to express support to the singer, we called Sonu. He responded, "Thanks for praying for my safety. It is not the right time for me to talk to anyone over this (threats from Shakeel) and fuel this episode further." We understand the gravity of the situation, so we will wait to find out more when Sonu is ready to talk about it. Until then, as he messaged, "Thank you I appreciate it. But there's no need to worry. Everything will be sorted by the grace of God."
The singer chose to respond publicly to Shakeel's threat with a letter to The Times of India. Click here to read the full document.