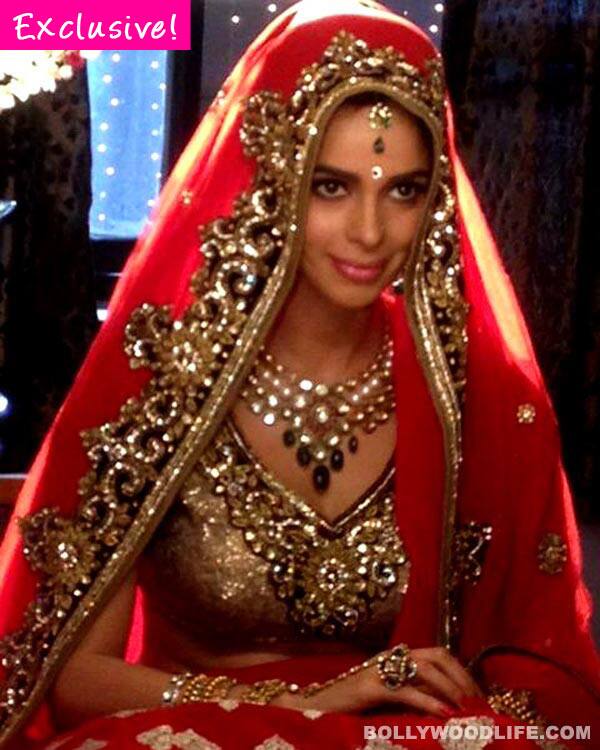 In the new promo of The Bachelorette India – Mere Khayalon Ki Mallika, Ms Sherawat says that she wants her partner to be honest and charming. Really? Is that all Ms Sherawat is looking for in a soulmate? Actually we know better – here's what Mallika was really asking for…
After trying her luck in Bollywood and then Hollywood and finding that not many of the stories she told about her success were believed or substantiated, Mallika Sherawat decided to take to the small screen, just like Rakhi Sawant and many others who did so to find Mr Right. The Jalebi bai bombshell is all set to star in the desi version of the American reality show The Bachelor, looking for her perfect match. No, she doesn't want honesty and charm as we see her claiming in the show's promos, but has more specific mandates when it comes to her saathiya. Our buddy who was sneaking around the sets tells us that the Murder star's demands were killer too. And you will be as surprised as we were when we heard about them. Here's the list, BollywoodLifers we are sure you will be as surprised as us!
This Razia actually has a list of don'ts ready for the contestants vying for her hand. The Haryanvi babe wants only gore-chitte mundas, 'coz she doesn't like the saanvla types. Now that is racist, Mallika! If the babe wants only fair and handsome NRI contestants, that would make it easy for her to settle abroad and she could get the accent perfect…unlike now. Ms Sherawat, we know you have been spending a lot of time in Hollywood hovering around firang celebs, but that hasn't made you any fairer, literally or metaphorically speaking. Double standards, eh?
The actor is also averse to guys from the South, we are told. But we wonder: wouldn't she jump to snatch an opportunity to work opposite South superstar Rajinikanth? This is, of course, only a hypothetical question, since the odds of that happening are kinda zero, hai na? And then there is the facial hair condition – moustached men don't appeal to her and hence no entry for them on her show. We wanna know what Mallika's Welcome co-stars Anil Kapoor and Nana Patekar would say to this! Giggle…
And there's more. The man's bank balance is also a concern – yeah we all like lotsa money to spend on baubles and booties, but we thought that Mallika had made plenty of money with her major Hollywood projects, no? Aren't the stories of the mysterious benefactor (read: lover) who buys her pretty clothes and jewels true? Why would she need to marry money?
Judging from the promo of the reality show where she plays the superstar singleton, wethinks Ms S's demands have been almost fulfilled. Her wishlist also had an older man as priority and after watching her recent video wishing Gujarat Chief Minister Narendra Modi a heavy-breathing happy birthday a la Marilyn Monroe, we are sure she has that one covered too. So, now we wait to see which man MS will finally take home.