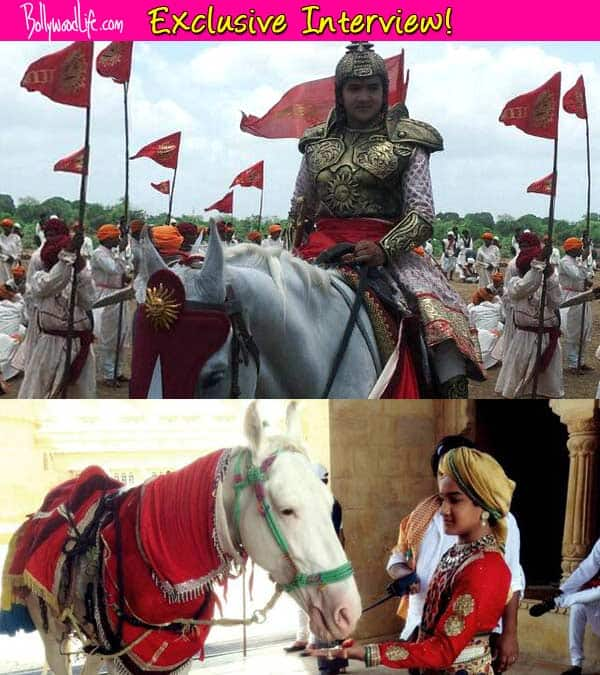 There's a major war sequence coming up in the periodic show and the young actor busy polishing his sword fighting skills
Post the big war, Maharana Pratap is gearing to take a huge leap in time. Faisal Khan the winner of Dance India Dance Li'l Masters talks about shooting for the big war, his training for the daily soap, his plans post the leap and more.
Maharana Pratap is preparing for a huge war with Akbar. Shooting with over 1,000 men, wearing war gear and working in the scorching heat on the battle field – how is Faisal Khan taking all this?
We are shooting for the huge war sequence that will go on air very soon. It's the first time we are doing a war on such a large scale on this show. I have a new helmet, armour and swords – it's a lot of fun. And shooting in this open space where you can see so much greenery around you, it's exciting.
How did you prepare for the role of Maharana Pratap?
I trained a lot before the show even began. I learnt horse riding, sword fighting and I even learnt how to talk in pure Hindi. We had rehearsals and  acting training too.
So have you now become an expert in horse riding and sword fighting?
I won't say I've become an expert, but have definitely improved a lot.
According to the story, Akbar is trying a lot of underhand ways to defeat you in the war. What is Maharana Pratap's plan?
Yes, Akbar is strategising his war plans very smartly. He is trying to create a rift among my people. He has taken the support of other kingdoms. But that doesn't mean we are not doing anything. Actually both the platoons are doing a lot for the war. There will be a lot of surprise elements in the war. We will find new supporters and kingdoms to help us. Frankly, it's not like we shoot these sequences in any order, so am pretty confused myself. When you watch the show, you will realise the entire strategy. It's going to be a big and exciting war episode.
There are rumours that Bharat Ka Veer Putra – Maharana Pratap is taking a leap soon. What will you miss the most about the show?
I will miss a lot of things and everyone from the cast and crew. No matter whether a leap is in pipeline or not, I am here to give my best and that's all I wish to concentrate on.
What are your future plans?
Right now, I have nothing planned.