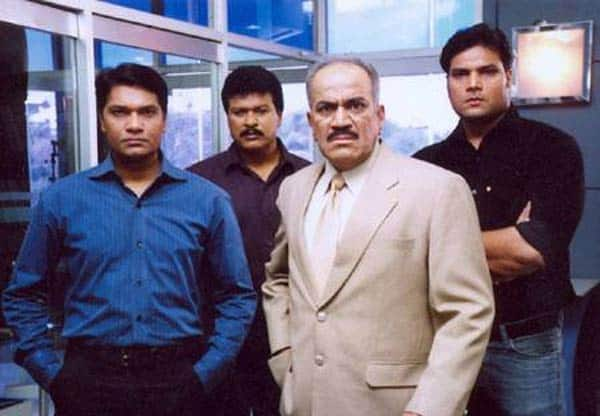 The 16 long years running crime detective series have a huge fan following
Shivaji Satam, Dayanand Shetty and Aditya Shrivastav have become the face of the popular crime based show, CID.
The cast went to Ahmedabad recently to shoot for a special Makar Sankranti episode, when the locals gathered to see their favourite actors ACP Pradhyuman, Inspector Daya and Abhijeet. The numbers kept increasing and eventually, the cast had to stop their shooting because of the crowd.
Apparently, Dayanand was a rage amongst women, who had gathered to take photographs with him and talk to him. The actor, later came out of his vanity van and greeted his fans to their immense pleasure.
Besides this, the cast was introduced to a crazy fan who had flown in from Malayasia just to meet them. How he knew where and when the CID cast will be, is still a mystery. The gentleman did not disturb the shoot, but patiently waited for his turn to interact with them. Producer and the cast obliged to the fan's request and were very happy to know that worldwide people loved and appreciated their work. How sweet!