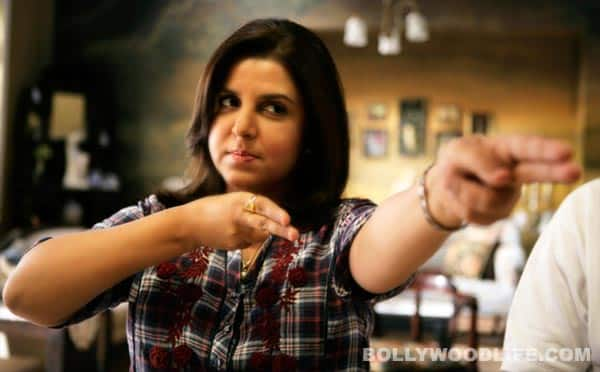 When the choreographer-turned-director stepped into the shoes of an actor for Bela Sehgal's Shirin Farhad Ki Toh Nikal Padi, she realised its claustrophobic limitations
Farah Khan keeps repeating time and again that her stint in front of the camera has been no less than a nightmare. But while she loves to whine about how she hates being camera ready at all hours as an actor, there's another reason why the feisty lady wants to stay away from this job profile.
"Actors have no control over anything apart from their performance. Once a shot is done they just have to sit and wait for the next shot. They have no say in the kind of 'take' being selected, the lighting or the edits," Farah reveals.
"Now I realise that actors are so out of control and that's why they are so moody. For me to give up that control was scary. After being miserable for the first few days I was like 'maa ki aankh, do what you want to do'. Let me just try and become an actor," FK says about her experience.
Now that Farah has been in the out-of-control shoes of an actor, she promises that she will be a tad bit more polite and understanding as a director. "But only for a few days," she adds with a wink.