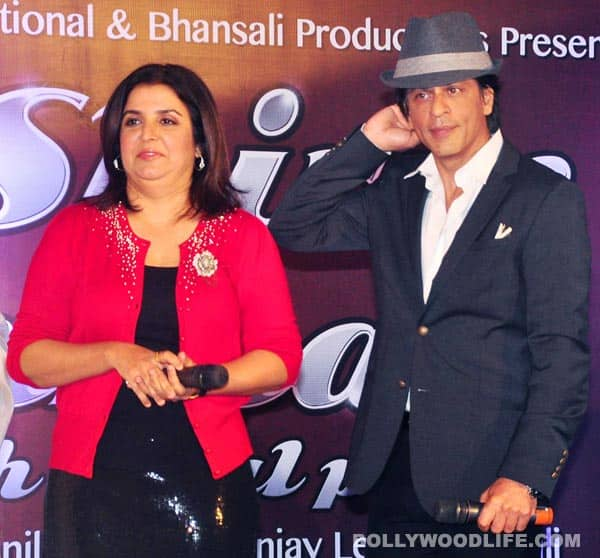 Farah Khan has got her hands full – she's acting, producing and directing Shahrukh Khan again! How will all this fare out for her? Has she taken on too much or is she a natural at multitasking? What does her future look like? The Tarot cards explain all!
Farah Khan has the ability to channel her No 9 fiery energy. She is strongly aware of herself and is constantly looking to push and challenge herself. Therefore it's no surprise that we find her experimenting and venturing into different areas. The Justice and Temperance cards reflect a pattern of balance and moderation in Farah's thought processes. This will continue to be seen in all four areas of her career – directing, producing, choreographing and acting.
As an actor, Farah has the Wheel of Fortune, which represents further opportunities coming her way, but will she take them on? The cards certainly show other aspects of her career taking priority, so we will find her being very selective with future acting projects. Farah likes to be in control and with the King of Wands, it is evident that such acting projects will be those which are adaptable to suit her requirements. This will allow her to maintain the balance she is used to.
The Seven of Wands reflects the producer in Farah – on top; hands on and looking at things from a birds-eye perspective. This quality allows her to make strong and practical decisions. Her effort into her husband Shirish Kunder's film Joker will pay off and the film itself, like the King of Wands and Nine of Pentacles, will have an endearing quality. Joker will have its negative critics, but it will manage to pull through. The hard work from its makers will be rewarded.
Farah and Shahrukh Khan share a great working combination. Farah has the right ingredients to produce good results with Shahrukh. The combination of the Devil and the Hermit reaffirm the wise, creative and result producing duo they are. Their film will be successful, but it will be foolish to assume that this journey will be easy, instead, the Eight of Pentacles shows them having to work hard to reap their deserved rewards.
In general, Farah has a lot to manage, but her ability to multi-task will see her taking her successful 2012 into 2013. She, like most, will need to be careful of mental stresses. But with her strong Earth element, she is likely to absorb any concerns; take it in her stride and keep moving forward strongly.
Learn more about our Tarot card reader Shruti Chopra
MUST READ: Tarot predictions of Bollywood stars