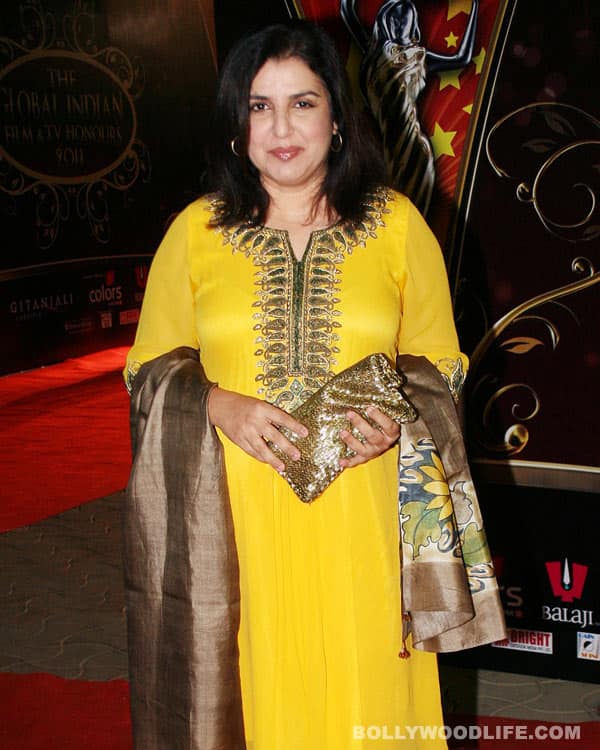 While so many others in B-town prefer not to talk about any cosmetic surgery they may have had, director-choreographer Farah Khan is blunt about the whole business of self-enhancement
Bollywood is a strange place, and we love it, with all its whimsy, fancy and idiocy. What makes it tick especially loudly for us is the way in which it changes, from day to day, hour to hour, often second to second. And like all things Bollywoodian, the change is not only in what people do and say, but how they look too. From one day to the next, someone's nose could be smaller, their lips larger, their chins fewer or their bosoms more pneumatic. Shilpa Shetty's beak, for instance, was fixed to be smaller, more elegant, less…umm…nosey. Sushmita Sen never really affirmed it in so many words, but accepted that her chest was not all naturally hers when she stepped into filmi duniya. And starlet Rakhi Sawant blazed her unique trail straight into the history books when she stated loud and clear, 'What God does not give you, a doctor can', flaunting her well-filled breasts on Karan Johar's television chat show.
But none of them, nor any others with obvious 'work' done to their bodies has come out and admitted that he or she went through a little nip and tuck here and there. Director-choreographer Farah Khan says it like it is, in her characteristic straight-out style. She has been on a perpetual diet ever since we heard of her, since her shape is…err…rounded rather than slim and svelte. She had her tummy tucked, she told a publication, and is not shy about saying so. "Yes, I went through a tummy tuck. There is nothing to hide. It is just that as I had delivered triplets (Anya, Diva and Czar in 2008), my tummy was hanging. There was no way any amount of exercise and diet would help. It is something that I wanted to do for personal reasons. As I currently had time on hand, I went for it after doing extensive research on it."
She has proof of the surgery being for personal reasons only. Farah went under the knife after she was done with the shoots for the Bela Sehgal film in which she plays a Parsi woman opposite Boman Irani. And now she is in recovery, hoping to be fit and fine in time for Karan's 40th birthday in a few days from now, "Otherwise I will have to attend it in a hospital gown!" she guffaws. So will we soon see Farah Khan doing a full-on masala item number of the kind she choreographs so well?