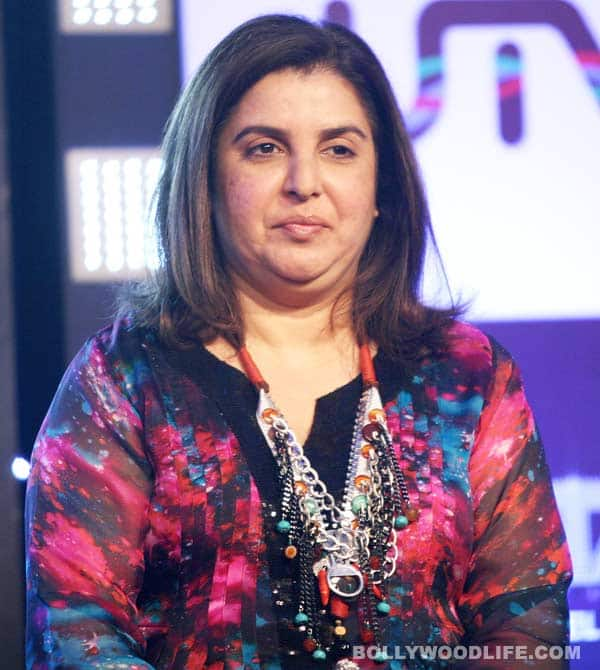 Shirin Farhad Ki Toh Nikal Padi's debutante actor is in a fix, as she has nothing apart from track pants and chappals in her wardrobe for tonight's special screening of the film
Yes, director Farah Khan has confessed in the past that she doesn't pay attention to her looks. And we guess that included her clothes and footwear. So now, when she is supposed to make an appearance like a proper lead actor at the premiere of Shirin Farhad Ki Toh Nikal Padi, Farah realises that she has nothing to wear!
"Ok have nothing 2 wear 4 2nites screening of SF..can I b the only heroine 2 attend in track pants n chappals?" FK tweets. Ouch! So now what? Could she really make an appearance like that?
Dear friend Karan Johar seemed shocked even at the mention of such an option. And to prevent such a fashion faux-pas from happening, he re-tweeted, "farah!!! You are a fashionista!! Please dont do that to the fashion hungry fans awaiting your red carpet ensemble!!!"
Errrr…. But that's hardly a solution, dear KJo! And looks like FK had a perfect reply waiting for this not-so-useful tweet of her friend. "karu u know I tweeted tht just 2 get ur attention!hahahahaha.." she said. Hehehehe! Good one, Farah!
But our leading lady is possibly still standing in front of her wardrobe with a question mark on her face. Here's an option Farah – why don't you wear one of those aunty-frocks that your stylist so lovingly chose for the character of Shirin? It would go perfectly well with the mood of the movie too, no? Think about it!
But while she does that, dear readers, why don't you suggest what our fun-and-bubbly Farah should wear for the premiere of Shirin Farhad Ki Toh Nikal Padi?