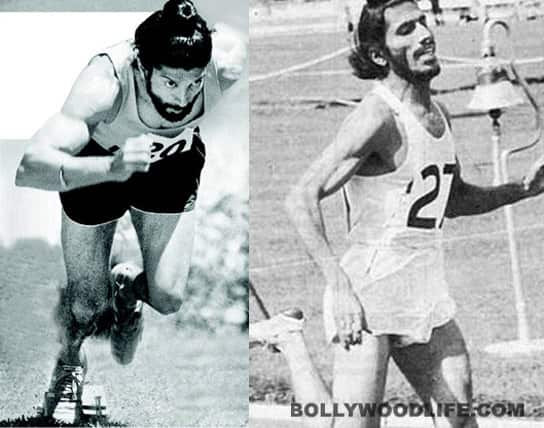 Farhan Akhtar has managed to perfect Milkha Singh's look in Rakeysh Omprakash Mehra's biopic and is working hard on getting his running action and body language right
Farhan Akhtar was initially nervous about acting in a biopic but it was director Rakeysh Omprakash Mehra who convinced him that he was the perfect choice to play India's ace athlete Milkha Singh. Farhan knew that if he took up Bhaag Milkha Bhaag, he would have to do complete justice to Singh's character as he is one of India's biggest sports icons.
The first look of the film is now out and Farhan has definitely managed to perfect the look of the athlete with his long hair and beard. But even as he shoots for the film, the actor is working really hard to get Singh's running action and mannerisms right. Farhan had met 'The Flying Sikh' before starting his preparations, which helped him get into the skin of the character.
In fact, Farhan has spent the last one and half year training and preparing for this role. Most importantly he had to work on his fitness and develop the fit athlete's body. For that he trained with professional coaches and sports consultants. Since Farhan tends to lose weight easily, he had to spend hours working out during the recent shooting schedule in Firozpur, Punjab because he had to maintain the body weight. Farhan is known to put his heart and soul into whatever he does- directing, acting or singing. So we are sure that he will leave no stone unturned to make Bhaag Milkha Bhaag look and feel as authentic as possible.
ALSO READ:
Farhan, Sonam work hard on 'Bhaag Milkha Bhaag'