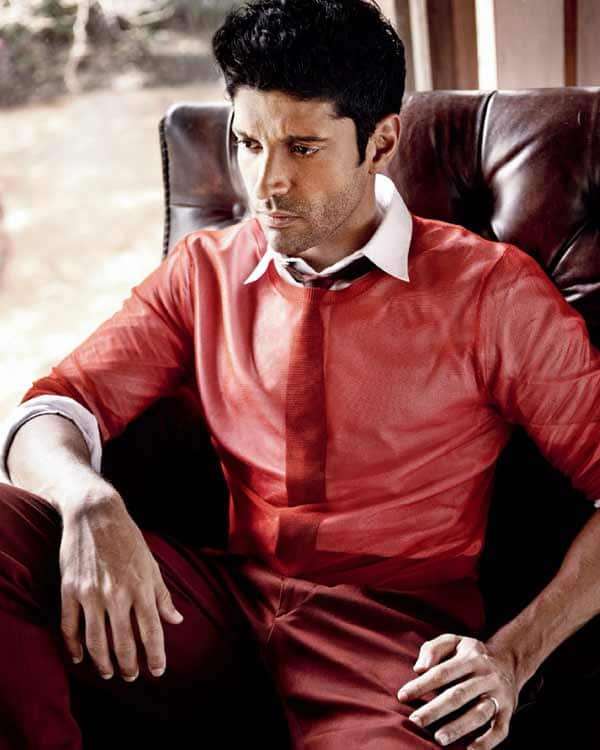 The actor is quite happy that the perception of people towards him has changed after the success of Bhaag Milkha Bhaag
Farhan Akhtar says though he is presently enjoying acting, his real potential lies in writing and directing films. Before venturing into acting, Farhan directed, produced and wrote films.
"I wanted to be associated with films, my strengths were in writing and direction. When I did films like Dil Chahta Hai, Lakshya and Don, I was working closely with actors. I felt I should try my hands on acting as I would learn lot of things as a director," said Farhan. He also added, "I am happy to be acting in films. I did Rock On.
The experience was good and I explored it further. I don't think about what people think about me, like taking me seriously or not. My focus is to continue doing good work. I am thankful to audience for the acceptance and support they have shown over the years," he said.
Post the success of Bhaag Milkha Bhaag, the perception of people towards Farhan has changed and he is grateful for it. "I am thankful that everyone's work in this film was appreciated by the audience and the film fraternity. We are very happy that people have recognised our hard work. If people have some kind of anticipation from me, from my films, it reminds me to stay focused on my work and making right choices. It encourages me further," Farhan said.