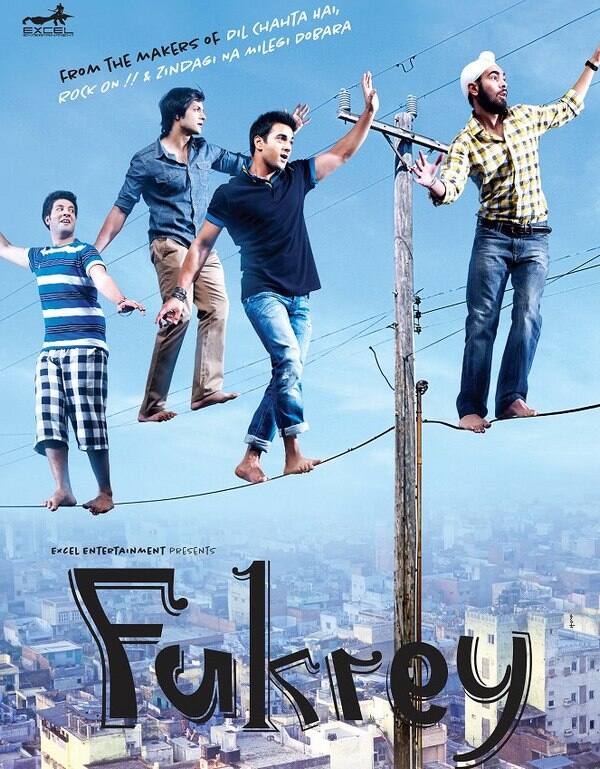 Buzz is that the two producers are fed up of explaining what the name really means. After all, it does sound like….ooops!
Farhan Akhtar and Ritesh Sidhwani have produced a movie that stars Pulkit Samrat, Manjot Singh, Ali Fazal, Richa Chadda, Vishakha Singh and Priya Anand. But while the first poster of the movie film was released with the name 'Fukrey' printed on it, FK and RS aren't looking forward to using that moniker any more. Tch, tch.
"Every time Farhan and I talk to people about our film Fukrey, they are clueless. We need to explain to them what the name actually means," Ritesh said in an interview. Uh-ho! So what does Fukrey really mean? Well, it's a Hindi slang word that refers to vagabonds. Hmm, interesting. And why the change? Pssssst…people say it wrong, making it sound more rude than the makers intended. And no, we cannot say it right here right now. We are a family site, remember!
Guess Fukrey's journey was destined to be just till this point. What will the movie be named instead – Banjaare, Ghoomakkad, Lafange, Mawaali? We have no clue, but stay tuned in to this space to find out. Ciao!