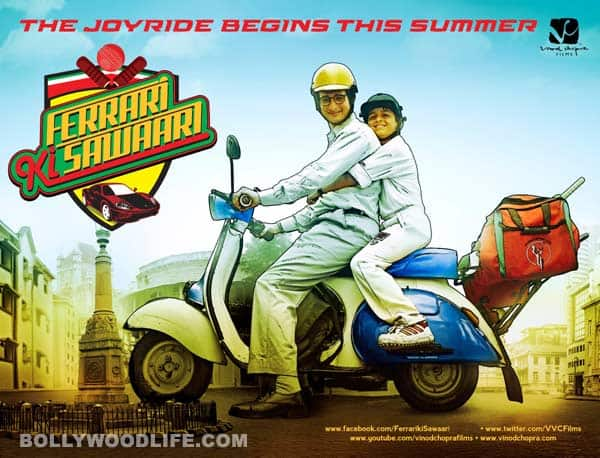 Here's a peek at what happens when a li'l boy, whose father doesn't earn much, dreams of making it big at the Mecca of cricket – Lord's
Ferrari Ki Sawaari is the story of school-going Kayoz and his dream to play cricket at the Lord's Cricket Ground in London. But there are certain factors that keep him away from this dream – his grumpy old grandfather (Deboo) and Sachin Tendulkar's Ferrari. In the story that unfolds you will see Boman Irani play the role of a Parsi to perfection. Sharman Joshi as Rustom aka Rusy again portrays the role of a simpleton who swears by all the rules made by the world and the traffic police. Ritwik Sahore plays the role of Kayoz, Rusy's son and an ace cricketer. But alas! For going to Lord's you need something more than just talent. You need Rs 1.5 lakh. Oops!
In this sweet slice-of-life flick you will find yourself running along with Sharman and Boman as they chase Kayoz's dreams and deal with his disappointments. You are often reminded of the times that you hang on every word as your grandma tells you a story, as you sit at her feet and stare at her with wide eyes and a grin plastered on your face. Yup, Ferrari Ki Sawaari does that to you!
Before the movie released, we heard how VVC wanted to do something different. But did he manage to do it? Partially, yes. While the chemistry between Boman and Sharman reminds you of their 3 Idiots days, the never-heard-before storyline gives this one a refreshing touch. Also, the way FKS takes digs at the thoughtless banalities of big cities is fresh and commendable.
Ferrari Ki Sawaari is a delightfully cute movie that will surely tug at your heart strings. Enjoy it with a cup of hot cocoa and aaaaaaawww happily as the rain pours down outside. Cheers!