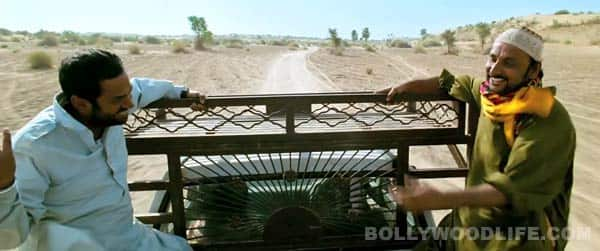 Crooned by Nikhil D'Souza, this rendition is composed by lyricist Arijit Datta who is also the music director for the song. Here are five reasons why we liked Bebaak
The number takes you on a journey into the world of Sunny Arora (Sharib Hashmi), the cinema fan who aspires to make it big in Bollywood but gets abducted by a bunch of terrorists. Nikhil D'Souza's voice is soothing on the ears; the tune is melodious and hummable. The video of the song is made up of snippets from the film which gives an insight into the interesting story of Filmistaan. The lyrics of the songs aren't hollow and meaningless like most of the songs that come out these days, instead they are motivating and empowering. Bebaak's soft rock tinge is thoroughly enjoyable and we are expecting this one to feature on the charts for days to come.
Give a listen in to the song and tell us what you think of it.