Shweta Parande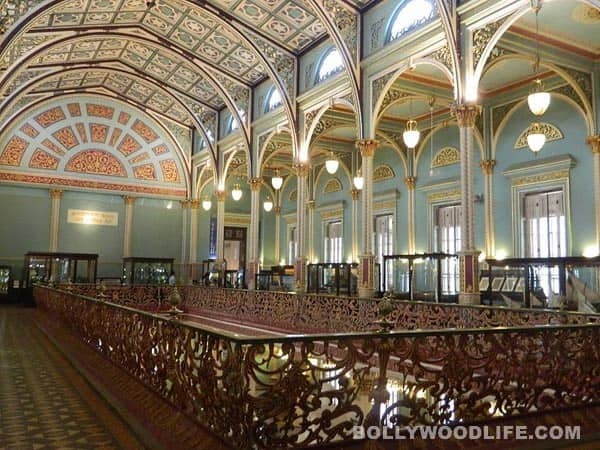 skip advertisement
INTACH organised a unique film production initiative where children were trained to make films to spread awareness about heritage and the environment
The Indian National Trust for Art & Cultural Heritage (INTACH) held a short film-making competition for students from 30 schools in eight Indian cities. The contest saw children make films on topics such as heritage, taking care of animals and the environment. On August 27 last year, students and teachers were trained by experts from the UK in the basics of filmmaking and they went on to create unique visuals, scripting, shooting with the video cameras, acting, producing, mixing and editing.
A screening of the best films was held by INTACH Mumbai chapter on February 11, 2013 at the Dr. Bhau Daji Lad Museum in Byculla, Mumbai, a place that has been newly restored by the Trust. As one walked through the heritage building to head to the film festival venue, one couldn't help wonder at the beautiful interior – a splendid work of art – that lies at the heart of bustling Byculla. Passing through the new open air canteen and the museum shop, the mind was already refreshed and ready to watch some innocent 'movies' made by kids.
So what were the films like? The productions might be raw and innocent indeed, but the stories told through them showed a sense of urgency and maturity in the middle- and high-school children who painstakingly made these projects as part of their heritage club. So, if there was an Aqua Saviour girl who popped up outside school washrooms to catch hold of scholars wasting water, there was a Green Man who saved Mother Earth from pollution (this was one of the better made films, with humour also brought in).
Interestingly, the shorts on heritage not only involved monuments and buildings, but also Olympic Silver medal-winning wrestler Sushil Kumar! Apparently, kids of his school in Delhi want to preserve him. How cute! And then there was film with cats undergoing physiotherapy and animal care.
The Mumbai films showcased stories about the local trains, the Bandra Fort, and so on. Some shorts were funny and yet got the message across, some were documentary style and some, reportage. But all brought a smile to your face and taught you something.
Prizes were distributed in the end, with students sharing their experience of the exercise. Click below for gallery and the winning films.
Filmit India Film Festival winners:
Arya Vidya Mandir, Bandra West:
Best Film – The Seriously Cool Heritage of Bandra
Best Screenplay – Every Drop Counts
Bombay Scottish School, Mahim West:
Best Camerawork –  Transport of Mumbai
Best Dialogue – About Bombay Scottish School Mahim
Lilavatibai Podar High  School:
Best Script and Visuals – Aqua_Saviour
Best Film and Direction – Around Our World In Local Trains
Nalanda Foundation:
Best Screenplay – The Magen David Synagogue in Mumbai
Best Original Story – Catzilla.
Filmit is an international project from the UK that has partnered with INTACH. The project is aimed at cultural exchange between children using films as a means for communication. More power to such initiatives that bring about awareness and education through what is extracurricular activity for the child. What's more, all films are available for screening at the Filmit website. Congratulations to all the winners!
Photos: Shweta Parande and INTACH