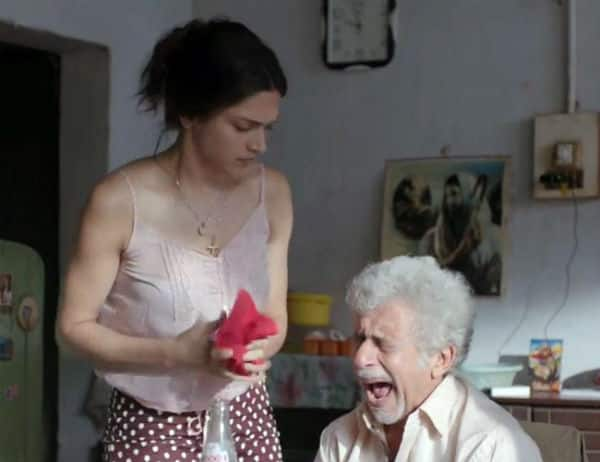 The behind the scenes of the film showcase Naseeruddin Shah aka Ferdie's incomplete love story. Did his love letter reach Fanny? Read on to know more…
Finding Fanny has created a stir with its quirkiness, no doubt. Be it the booty shaking by the star cast in song Shake Your Bootiya, Dimple Kapdia's killer solo act in the song Fanny Re, or the trailer of the movie itself, the quest to find Fanny would turn out to be a rather intriguing one it seems.But the journey is a hard one for actor Naseeruddin Shah, who will be seen battling a heartbreak upon learning that his love letter had never reached Fanny after all. In the video, we can see the star talking about the same, with scenes showcasing him performing the act. Deepika Padukone aka Angie is seen confronting a crying Ferdie along with a compilation of behind the scenes shots showcasing on how the two actors prepared for the scene. The director of the film Homi Adajania, can be seen speaking at length about Ferdie and Fanny's love story and narrates his experience on how he decided to incorporate the idea of undelivered letters as a part of the plotline.
Dippy and Arjun Kapoor on a parallel front, are seen talking about their encounters with love letters. So did Dippy write a love letter for rumored loverboy and on-screen hubby in the film, Ranveer Singh? Watch video to find out!