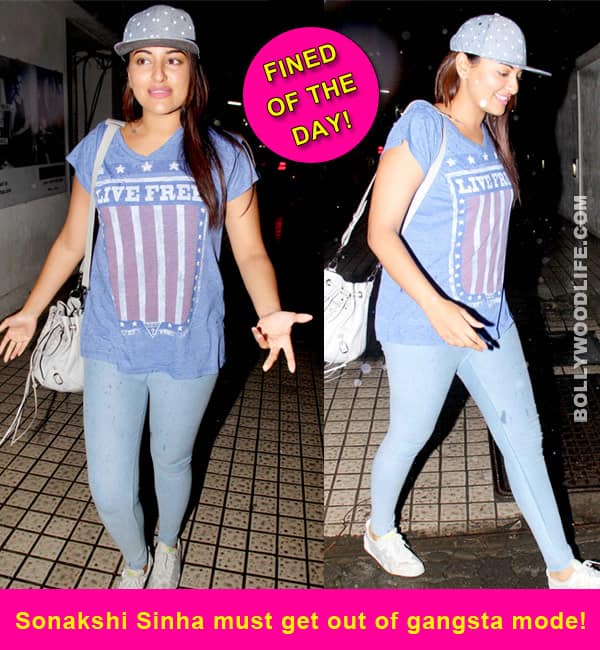 The Tevar actor was spotted last night at a suburban movie theatre. We were saddened to see what she picked to wear to the movie…
We get the whole image transformation deal, Sonakshi Sinha. The hip-hopping, the bling, the Jennifer Lopez inspired cap was all great for the Desi Kalakaar video. We liked to see a fresh change. But we feel you need to rethink your gangsta avatar…
Firstly, the dope hat is severely overdone by now! Get rid of that hiphopper cap and put on some other flattering accessory instead.
Secondly, gangsta might mean wearing ill-fitted clothes to some and we know that your tee reads 'Live Free', yet we feel that sometimes fashion rules need to be followed. For instance this one: Pair a more fitted version and a darker colour of the same tee with the powder-blue jeggings.
Lastly, we love you in desi avatars not just because it compliments your figure but also because you look radiant and graceful in Indian-wear. We don't want you to be boring with your choice of outfits but we would give anything to have you back wearing some gorg saris!
Seriously, the whole gangsta phase has run its course! Please turn around Sona and wear what you look best in!