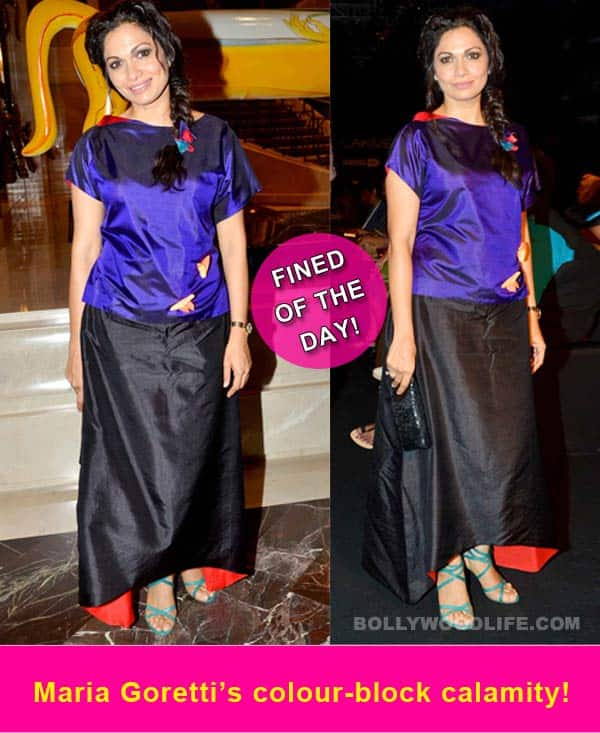 Nope, we aren't exaggerating. Arshad Warsi's wifey doesn't care a thing for pretending to be fashion forward. Here is why we are not applauding her unpretentious appearance…
Maria Goretti took the best out of waste challenge a tad bit too seriously when she recently decided to wear this dress to Lakme Fashion Week. Why, you ask? Because how can you let a dress made out of an old sleeping bag, with dead butterflies from the last trekking trip still stuck on it, to go waste lying around in your storage area?
Coming straight to the point, the dress doesn't work for multiple reasons, we list the top three below:
Firstly, Dracula called us and he needs his cape back. Oops, sorry we meant the skirt part of Maria's ensemble can at best be used to finish out a Dracula ensemble for Halloween parties.
Secondly, Maria has forgotten all her lessons on colour blocking.
Last but not the least, those strappy sandals making the already-atrocious dress look more hideous. If Maria was aiming at keeping it tacky from head to toe she did a spot-on job!
The saving grace: Oh shockingly there is! We like the demure braid Goretti has done her hair in. That's it.