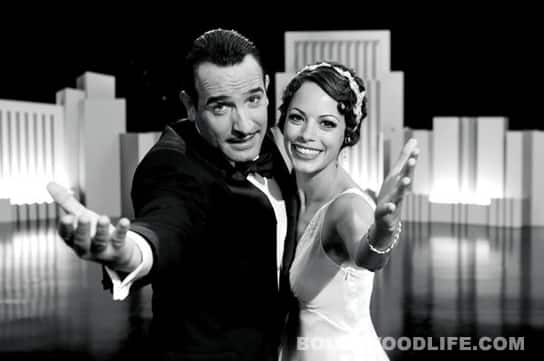 The Capital will host a film festival in its name for the first time
After getting a glimpse of Arab and Asian cinema at the Osian's Cinefan Film Festival, get set for the first ever Delhi International Film Festival (DIFF) December 21-27 hosted by the Capital. As many as 150 films from 70 countries including France, Israel, Britain and Brazil will be shown during the week-long festival showcasing world cinema, that will be held at Siri Fort Auditorium and NDMC Convention Centre.
"In my point of view, the DIFF is not just a festival of films. It is the vision of bringing the world together at a universal platform, far away from the lines of controls and boundaries that mankind has created," filmmaker-writer Suresh K Goswami, who is also the festival director, said at the launch of DIFF. He was accompanied by Ram Kishore Parcha, senior film journalist and President,DIFF and filmmaker Sanjay Singh, Vice-President, DIFF. "Moreover, Delhi is rich in culture and heritage, but unfortunately it doesn't have its own platform to showcase creativity and that is the reason why we wanted to have our own international film festival here," he added.
Classic films from overseas and India will be showcased across 10 sections, including the Delhi Scope section. The Retrospective, Tributes and Homage section will include Bollywood movies of Dev Anand, Balraj Sahni and other legendary filmmakers and actors. The World Cinema section will showcase films like Daughters of Hill by Patrizia Landi, Oscar-winning The Artist by Michel Hazanavicius, Jeremiah by Eran Paz, Love Bird by Susan Collins, The Sunshine in The Corner by Sun Hao Young, Mar by Caner Erzincan, among others. It will also include seminars and workshops. The festival has a special section called NRI Cinema under which 15 films by non-resident Indians will be showcased. Another section is dedicated to the NRI writers. DIFF will also have an art exhibition in which artworks of people across the world will be showcased.
Also present at the occasion was filmmaker Tigmanshu Dhulia and actor Shiney Ahuja. "With a festival like this, young and aspiring filmmakers across the country will benefit a lot," said Dhulia. Added Shiney, "Film festivals are great medium for aspiring filmmakers to come and showcase their talent and eventually get a lot of publicity without any extra expense. And that publicity helps for the mainstream release in a big way."
Organised by Social Circle, the festival has partnered with Broadway International Film Festival, Los Angeles, South Cinema South Film Festival, and JMT from Israel, Slade School of Fine Arts London, Film Factory China, the Turkish film industry, Cinetech Nationale Mexico, Brazil Films, Media Box Bangladesh, Hunarkada from Pakistan, Film Boutique from Germany, Nantes Film Festival of France and the French Cultural Centre.