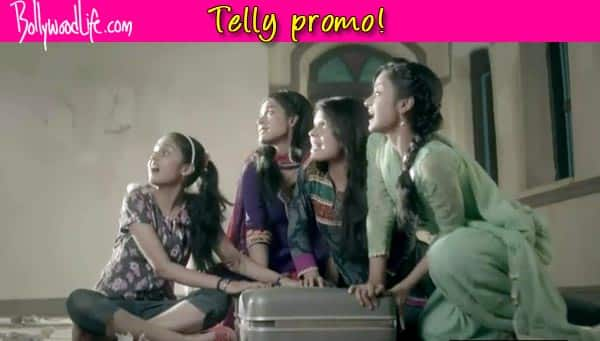 Colors is launching a new show in place of Madhubala Ek Ishq Ek Junoon, which is about four sisters. Going by the promo, we can say this one is tad different
This is not the first time we are seeing daily soaps on sisters. If you remember shows like Ek Hazaron Mein Meri Behna Hai, Kasamh Se, Behenein, Betiyaan etc. were all about three or more sisters. While the idea of Shastri Sisters seems tried and tested the treatment is definitely new. Well we have our reasons to like the promo and are sure you will agree with us. Read on to know five things we liked about the promo…
# The fact that Shastri Sisters is not about their impending wedding or the future in-laws or husband is a big relief.
# From chakla-belan to the old transistor – the show reminds us of the good old days. In fact the tone used right in the beginning gives you a very '60s feel. It's nostalgic!
# In the promo, the Shastris are leaving Kanpur and as soon as they shut the door, the transistor falls and a song plays – Abhi naa jao chodke, ki dil abhi bhara nahi… An awesome song to use in a situation like this. Perfect!
# There seems to be equality among the four sisters – no one is more important than the other. The promo makes us believe that the show will not be a story around how the eldest once sacrifices everything for her siblings and the younger ones become mean and conniving with time.
#While there is an emotional angle to the show, we see glimpses of some light-hearted comedy. It gives the impression of the Sasural Genda Phool humour.
All in all, the promo gives a very 'feel good' vibe when you watch it. Watch it and tell us your views BollywoodLifers.