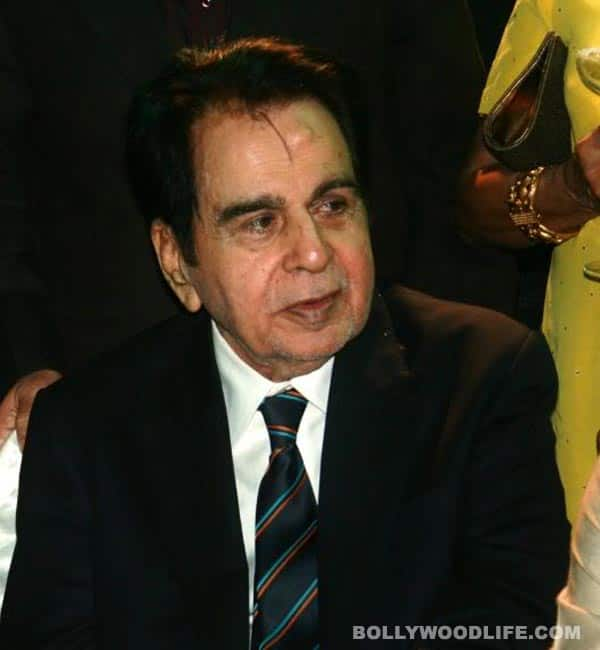 The legend launches his book today. Here are some of the highlights we would love to read in his biography
Dilip Kumar's life has been very mysterious as he never really opened up to the media, but all that is going to change with his biography launch today. The much awaited book, The Substance And The Shadow, will see the thespian actor talk about his life journey of 91 years. The biography has been penned by noted film editor Udayatara Nayar. Here are a few things that we would want to read about in the biography.
-Dilip Kumar had an unspoken rivalry with Dev Anand and Raj Kapoor in his haydays, just like Shah Rukh Khan, Aamir Khan and Salman Khan have in the present era. We would want to know his side of the story and how he tackled the competition coming from the other two stalwarts.
-His relationship with Kamini Kaushal had become the talk of the town. However, they could not marry due to her being married to her deceased sister's husband. We would definitely want to know more about this story.
-His relationship with Madhubala also garnered a lot of attention as the two worked together for a long time in Mughal-e-Azam. He has time and again refrained from answering questions about her, but we hope to know more details about their intimacy in the biography.
-Dilip Kumar never gave a cameo or a special appearance in any film. Directors and producers kept writing character roles for him but he never agreed to it. We would definitely want to know the reason behind such discretion.
-Dilip Kumar stopped working after his 1998 film Qila. In an era where scripts are being written specially for older characters like Amitabh Bachchan and Rishi Kapoor, why did the tragedy king retire? We hope our question is answered in this biography.