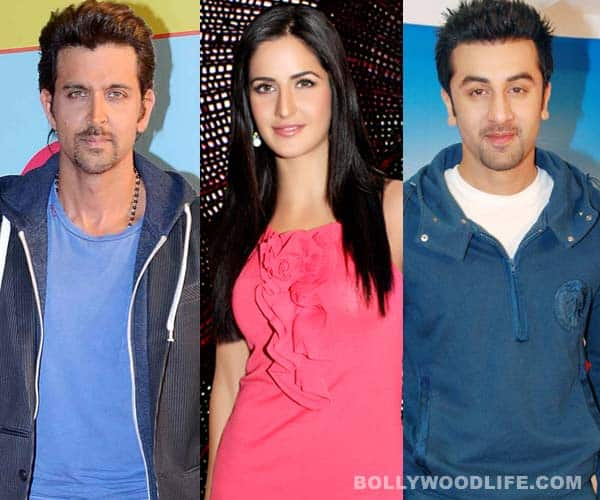 After Sony and Warner Bros, Fox Star  emerges as a big player in Bollywood
Time and again Hollywood studios have tried and failed to make a dent at the Indian box office, with Sony and Warner Bros being prime examples with Saawariya and Chandni Chowk To China respectively bombing big time. Fox Star Studios India has now proved that it is an entrenched player in India. Their 2014 slate that includes nine Bollywood films and four Tamil films, not to mention 15 Hollywood releases, underlines this conclusively.
The Bollywood slate includes Rajesh Pillai's Traffic, Amol Gupte's Hawaa Hawaai, Hansal Mehta's City Lights, Sajid Khan's Humshakals, Homi Adajania's Finding Fanny, Vishal Madadkar's remake of The Omen, Siddharth Anand's Bang Bang, Mohit Suri's Hamari Adhuri Kahani and Anurag Kashyap's Bombay Velvet. These titles features A-listers including Hrithik Roshan, Saif Ali Khan, Ranbir Kapoor, Emraan Hashmi, Arjun Kapoor, Katrina Kaif, Deepika Padukone, Anushka Sharma and Vidya Balan.
Vijay Singh, CEO, Fox Star Studios said, "The studio is making a strong statement about scaling up and becoming a key player in the Hindi film industry as also working with diverse talent cutting across genres."
In Tamil, the studio has its partnership with CV Kumar's Thirukumaran Entertainment with two films – V Chitram and Mundasupatti; and Cukkoo with Next Big Films. The studio is also partnering with Atlee Kumar once more. Atlee recently delivered a hit for Fox Star Studios- AR Murugadoss with his debut film Raja Rani.
It helps of course that parent company 21st Century Fox in the US has pockets deeper than the Mariana Trench. However, the pockets may have shrunk slightly because their profits for the quarter ending September 30 were only $1.26 billion, down from $2.23 billion in the comparable 2012 period – a 44% drop. Ouch? Not really. The ENTIRE Indian film industry is worth $2 billion, which is Rupees 12463 crore. And $1.26 billion, which is Rupees 7855 crore and this merely for one quarter, meaning that a 3 month period for one Hollywood company is worth more than half of the entire value of the Indian film industry.
These numbers are humbling. It will be a while, or maybe never at all, before Indian films enjoy world domination like their Hollywood counterparts. Hollywood may not make the staggering number of films that India makes, but the cultural hegemony it enjoys may never be achieved by India. Meanwhile, it is time for Fox Star Studios to take a bow and enjoy their new found exalted status amongst Indian studios, so what if the money is coming from Papa Hollywood.