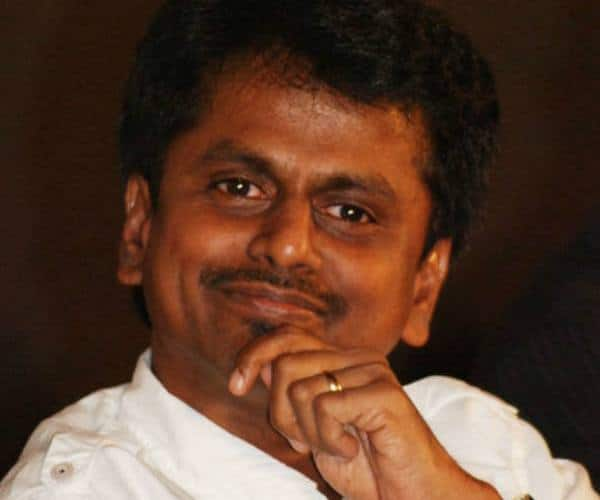 The production house has announced two more Tamil films. Cineswami tells us more
Bang Bang is on hold while Hrithik Roshan recovers from his brain surgery and is busy with Krrish 3 promotions; the delayed Bullett Raja is nearing completion and will now release on November 29; but Fox Star Studios India is undeterred.They have announced two more Tamil films in addition to the two already under production and the two already released. The studio has joined hands with producer CV Kumar's Thirukumaran Entertainment for two films – Mundasu Patti and V. Chitram.
Kumar is a canny producer who knows that the Tamil audience is intelligent and literate and unlike their Bollywood brethren, will not routinely swallow garbage in the name of cinema. Amongst the films he has produced are innovative small budget high return hits like Attakathi, Pizza and Soodhu Kavvum. Fox has done well to tie up with him. Kumar is suitably starry eyed as well.
"I remember many years ago, when I went to Los Angeles and saw the giant movie studios there, I decided I wanted to be a movie producer. I could never have imagined that in such few years, I would be working with a leading international studio like Fox Star Studios. It is truly a dream come true for me. I work very hard on every film and it is good to work with a partner who has an international expertise in developing, marketing and distributing films," he says.
Fox entered the lucrative Tamil space in partnership AR Murugadoss. In the best ironical tradition the mega-budget 7aum Arivu (not a Fox production), directed by Murugadoss was received coolly while Engeyum Eppothum, a Fox-Murugadoss production directed by his former assistant M Saravanan was a smash hit. Subsequently, Vatthikuchi, another Fox-Murugadoss film, was well received. There are two more releases in the pipeline – Raja Rani and Cuckoo.
Vijay Singh, CEO, Fox Star Studios said, "We are focussed on increasing our presence in the Tamil film industry, as we have done in the Hindi film industry. While we have extended our successful association in Tamil with AR Murugadoss to Hindi as well, we are also increasing our footprint in the Tamil industry by partnering with CV Kumar's Thirukumaran Entertainment. CV Kumar has proven himself as one of the market leaders who is high concept driven with budget conscious- qualities that resonate well with our brand. Together we promise highly entertaining cinema."
Here's hoping that CV Kumar's successful Tamil CV will add to Fox's great Tamil CV as well. On that vital curriculum note we wish them well and bade thee farewell.