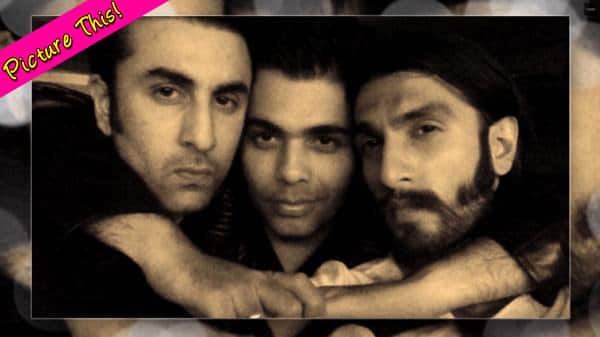 The rivals of B-town were captured in a single frame, all thanks to Karan Johar
Here is a picture that is indeed speaking more than thousand words. Who could have imagined Ranbir Kapoor and Ranveer Singh in in a single frame? All thanks to Karan Johar, who has managed to get the two hottest bachelor boys of B-town together in a picture, which is clicked perhaps during the Ram-Leela days, going by the Lootera actor's bearded look.
And the picture is rather interesting because we always thought that both the boys have personal differences. All thanks to Deepika Padukone. Her affair with Ranbir might now be a thing of past, but the leggy lass' relationship with Ranveer is alleged but pretty obvious, which has made things uncomfortable between the two boys.
But then after looking at this picture, we certainly like how Ranbir and Ranveer are keeping their personal differences aside. What do you think BollywoodLifers?