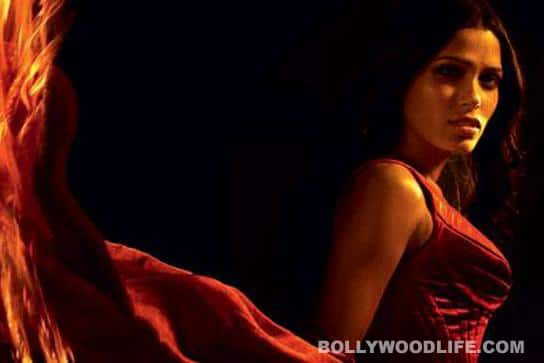 And if we go by what Shekhar Kapur says, the next Spider-Man could well be Asian
The fierce love-hate debates about Rockstar last week drowned out a milestone. On 11.11.11, an approximately US$130 million Hollywood movie directed by an Indian and starring an Indian actress in the lead role was released. Immortals, a fantasy about gods, mortals and mythical creatures, is directed by Tarsem Singh Dhandwar (a graduate of Bishop Cotton School and Hans Raj College) and features Mumbai gal Freida Pinto as the virgin oracle Phaedra. Sadly, the film was a clunker—American critic Roger Ebert started his review with the line, 'Immortals is without doubt the best-looking awful movie you will ever see.' But it underlined an important fact: Indians are finally arriving in Hollywood.
Desis are everywhere. Two weeks ago, another Hollywood film with an Indian lead was released—A Very Harold & Kumar 3D Christmas starring Kal Penn (original name: Kalpen Suresh Modi). 30 Minutes or Less, released in September, had funnyman Aziz Ansari teaming up with Oscar-nominated Jesse Eisenberg. Coming up is Anil Kapoor in Mission Impossible: Ghost Protocol (rumour is that it's a minuscule role, but still, the Kapoor from Chembur will be facing off with one of the world's biggest stars, Tom Cruise).
Meanwhile, American television is littered with Indian faces—so Kunal Nayyar plays a studious south Indian on the CBS sitcom The Big Bang Theory; Parminder Nagra was on ER; Sendhil Ramamurthy on Heroes; and Naveen Andrews on Lost. There's also action behind the camera—big-ticket Indian-origin directors such as Mira Nair, M Night Shyamalan, Jay Chandrasekhar (The Dukes of Hazzard); animators like Sanjay Patel, an acclaimed Pixar artist who has had his work exhibited at the San Francisco Asian Art Museum; and, of course, all the traction that comes from Reliance Entertainment's headline-making $825 million deal with Steven Spielberg's company DreamWorks.
Notably, ethnicity is no longer a defining trait. So Pinto isn't reduced to playing the Indian girl next door (in Miral, she is Palestinian). I once asked Ansari why his routines didn't focus on his Indian heritage. He said: "I think any kind of stereotype jokes are just so done. It's not original. I just feel that it's more interesting to talk about just what makes me unique as a person and that applies to everybody regardless of ethnicity. So it's like, why do a joke about curry? You could go home and write those jokes yourself."
Yet, while visibility has increased dramatically, Indians still don't have the clout to engineer A-list deals, push projects and call the shots. Ashok Amritraj, our original desi-in-LA, said to me in an email that this was the case when he first ventured into Hollywood in 1980 and it pretty much remains the same. He wrote: 'From the standpoint of being a Player (other than myself, very sorry to sound egotistical), even today, I don't believe that has changed.' (Ashok has produced over 100 films, including gems like Blue Valentine).
So far, the great Bollywood dream of creating an Indian film that connects with Western audiences has also come to naught. The stupendous success of Ang Lee's Crouching Tiger, Hidden Dragon in 2000 inspired many local filmmakers to aim beyond NRI viewers. But experiments like Kites were a disaster, and eventually, we were beaten at our own game by Danny Boyle's Slumdog Millionaire, essentially a Bollywood film reworked for global audiences. Bollywood actors haven't made much of a dent either—Aishwarya Rai Bachchan did a few forgettable films, Hrithik Roshan signed on with an A-list talent agency but no films materialised, and Mallika Sherawat insisted that Hollywood was showing her "a lot of love" but all that came out of it was the execrable Hisss.
Shekhar Kapur once famously said Asian culture would become the norm and soon, when Spider-Man takes off his mask, he will either be Indian or Chinese. I don't see that happening anytime soon. But I will admit that I feel foolishly pleased when an expensive Hollywood film (even a bad one) ends with the credit: Directed by Tarsem Singh Dhandwar.
By Anupama Chopra for The OPEN Magazine
Courtesy: www.anupamachopra.com
The author tweets at @anupamachopra