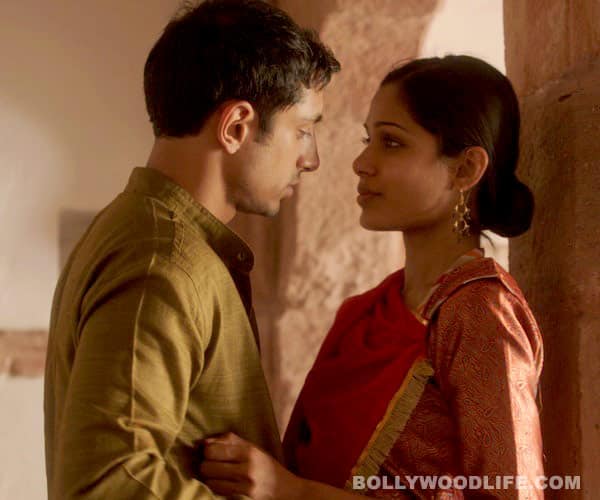 The Slumdog Millionaire actor is apprehensive of showing her wild love making scenes with actor Riz Ahmed to her fans in the home country
Frieda Pinto is nervous these days. The dusky beauty, who became the face of Indian cinema on the international map after her Academy Award-winning film Slumdog Millionaire, is facing a strange dilemma. The 28-year-old actor has been receiving praise for her restrained performance in Michael Winterbottom's film Trishna. But Frieda is not sure how the bold content of the film will be received in India.
In the trailer of Trishna we see Freida and Pakistani actor Riz Ahmed going all out, displaying the brutality of wild, passionate lovemaking that is rarely portrayed on celluloid. We see the two actors tearing each others' clothes and showing lust absolutely unabashedly. So graphic are these scenes that Frieda is anxious about the film's India release.
We hear that the producers of the movie have now decided to release two different versions – in Hindi and in English – for the Indian censor board. Apparently the Hindi version will be a toned down edition of the film in which most of the sex scenes will be diluted. The steamy scenes, we hear, will be retained in the English edition.
We present to you some of the controversial scenes from the movie. You tell us if they are too hot to handle!