Freida Pinto gets to romance Christian Bale
Deboshree Ghosh
Last Updated: 10.23 AM IST 07.02.2012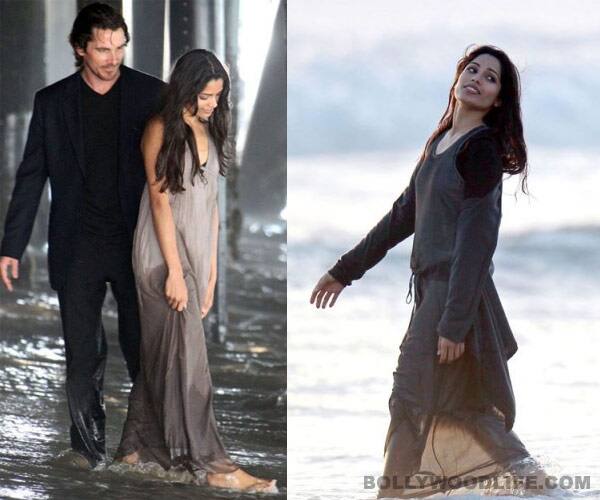 Sign up for the BL newsletter!
Ms Pinto is one helluva lucky girl. From creating waves in the modeling world to starring opposite Christian Bale in Knight Of Cups, the petite actor is definitely going places
Frolicking on the beach and sharing light-hearted romantic moments – yes, that's what Freida and Christian will be doing in Terrence Malick's KOC. Bale looks extremely cute with long locks. The stills of the new film look interesting. In a formal blazer and trousers, Christian is seen coochie-cooing with Freida on an idyllic beach. The Slumdog Millionaire actor is in a full-length dress and has chosen to let her hair loose. The chemistry between the two looks great and that's kinda overshadowing Freida's usually impassive expressions. It's an unconventional pair and we are looking forward to see more of the couple onscreen.
The film also stars famous Hollywood actor Cate Blanchett. The stills give us little clue to what the movie is all about. Unable to decode the genre, we are confused between an intense drama and a soft love story. What do you think?
First Published: 11.00 AM IST 06.30.2012