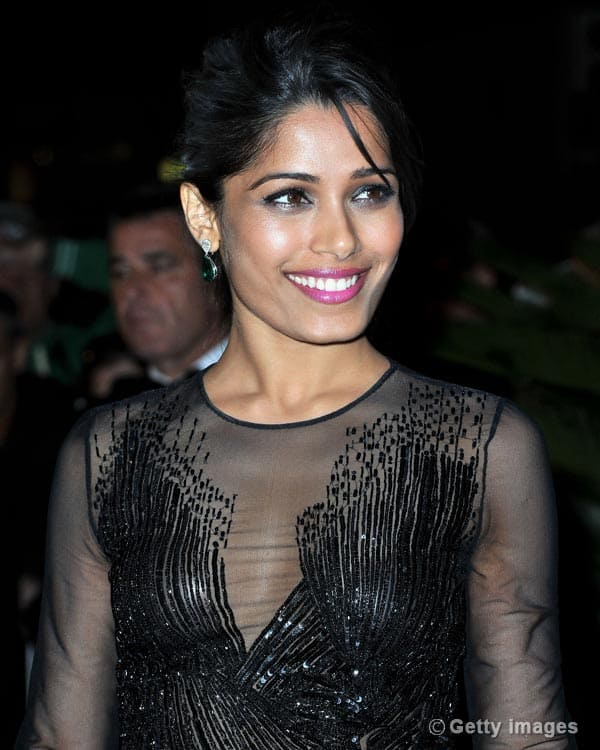 As the Slumdog Millionaire babe turns a year older today, we wish her an awesome, fun-filled birthday
She was born on October 18, 1984. We still remember Freida Pinto's Oscar appearance in a blue John Galliano gown. The gal has come a long way – from auditioning for various assignments and trying her luck in the film world to appearing on the cover pages of high end fashion glossies and now acting opposite Christian Bale in Knight Of Cups. Quite a favourite with the style lovers 'coz of her high-street style sense, Freida has quite successfully earned the label of a fashionista. It seems she also managed to impress Hollywood director Woody Allen with her magical mojo when she was filming You Will Meet A Tall Dark Stranger with him. We are sure all those plum assignments in Pinto's film resume and her Hollywood connections make our B-town babes go all green with envy! And now that she has shared screen space with Dark Knight stud Bale, we can already smell jealousy in the hearts of our gorgeous B-town beauties.
We would love to see the babe hone her thespian skills and do better work onscreen. But when it comes to the style aspect, Ms FP, you are almost flawless. But we guess that's not enough – we are, as always, greedy for more!