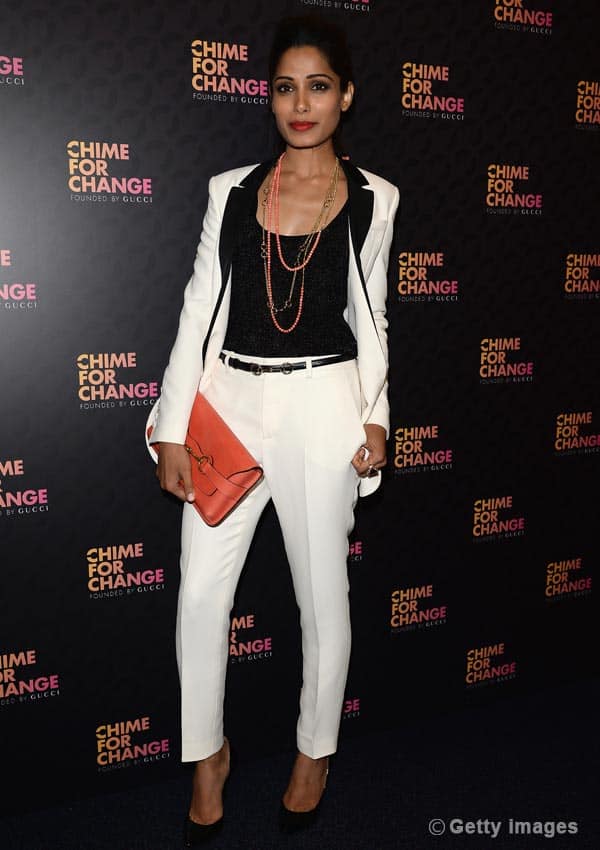 The Slumdog Millioaire babe turns 29 today and with every passing year, the dusky beauty is getting sexier
Born on October 18, 1984, Freida Pinto caught the fancy of the western world, especially Americans with her debut film Slumdog Millionaire. The Academy Award wining movie gave Freida international limelight and incredible popularity. Originally from Mumbai, Freida is a Mangalorean Catholic. Her mother is the principal of St. John's High School and her father is the senior manager with Bank of Baroda. Before breaking into the world of movies, Freida was a model and faced many rejections. It was Danny Boyle who gave Freida the golden opportunity with his movie Slumdog Millionaire that made her an international sensation.
She also bagged one of the most beautiful people title by People magazine and also made into the world's most beautifully dressed women list. Later in her career, she went on to work in movies such as You Will Meet a Tall Dark Strangers, Miral, Rise of the Planet Apes, Immortals and Day of the Falcon. Most of these projects opened to negative reviews. In 2012 she Michael Winterbottom's British drama Trishna that got the dusky beauty back into the reckoning.
Recently she was seen in Bruno Mars' club number Gorilla. In the video, Freida featured as a sexy pole dancer and showed off her dusky lithe body. The Mumbai gal is getting seriously sexy with her performances and pushing the envelope with her daredevil streak and her panache. We wish the star on her special day. You too can send in your wishes!