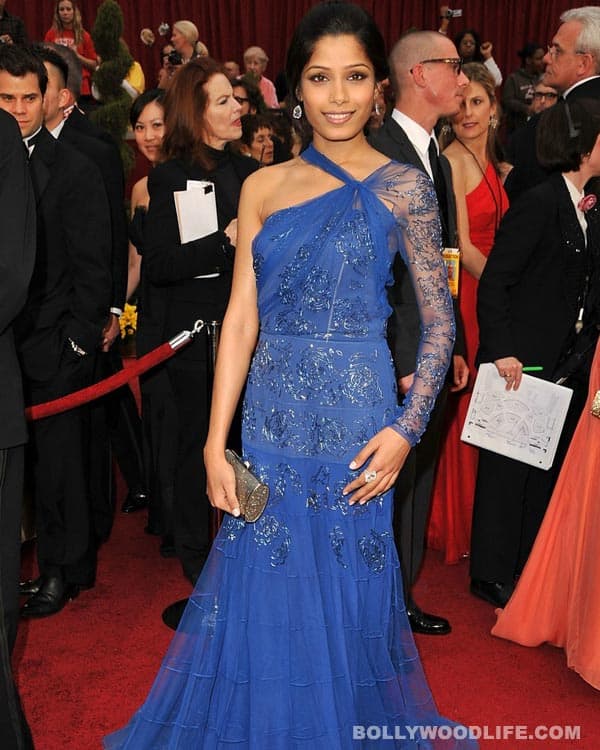 The India-born and brought up actor is slowly and steadily cementing her filmi career in the international space
Slumdog Millionaire babe Freida Pinto has grabbed a role in BAFTA winning documentary director Nick Broomfield's The Catastrophist. It's a Belgian Congo-set love story between a jaded writer and an idealistic journalist that also stars UK's popular face from television, Dan Stevens, and singer/actor, K'Naan.
This development means that any speculation that the actor – who grew up in a suburb of Mumbai, and revelled in the limelight conferred on her internationally after the success of Danny Boyle's Slumdog Millionaire – would eventually return to Bollywood is just a whisper in the air. Freida is clearly doing a lot more than just looking pretty in couture designs on red carpets and aims to push the envelope beyond the conventional shaking booty in Hindi films. She is turning out to be quite an interesting actor, with a laudable body of work.
After SM, instead of doing wee bit roles in Hollywood biggies, Freida chose films that were made by serious names in the business of cinema. Like Woody Allen's typical relationship film, You Will Meet A Tall Dark Stranger, the Palestinian political drama Miral, Hollywood' sci-fi Rise Of The Planets Of The Apes with current international heartthrob James Franco, Michael Winterbottom's Trishna, Arab-set Black Gold and the fantasy drama Immortals.
Freida's repertoire so far proves that Bollywood's loss is clearly Hollywood's gain!