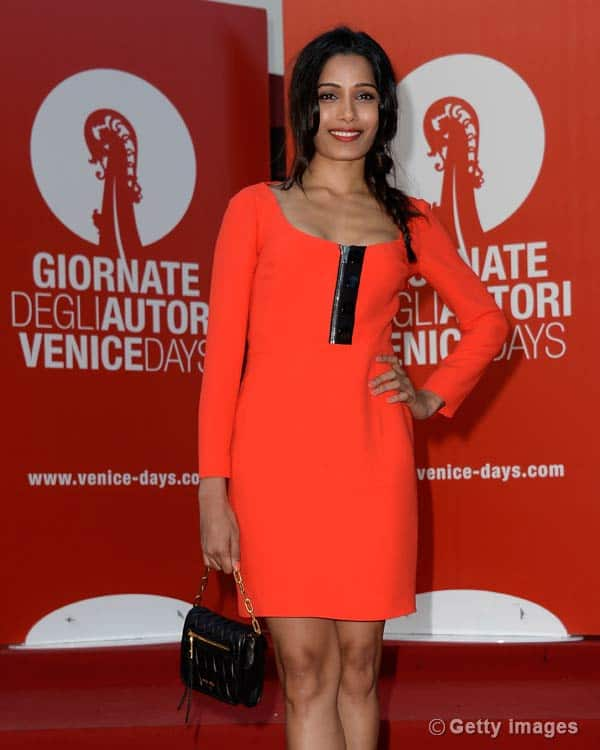 The Slumdog Millionaire actor will also act in the movie
Freida Pinto, who debuted with Danny Boyle's Slumdog Millionaire in 2008, has revealed that she will be turning producer. It is also learnt that her first film will be an Indian co-production. Based on a true story, set in Asia, she will also act in it.
Freida has always been criticised for ignoring her desi roots and not playing Indian characters (post Slumdog…). She has played a Palestinian and Greek characters and in Desert Dancer (2014) she plays an Iranian dancer. She has been accused even by her agent of 'chasing all the White Girl roles'.
In an interview in October 2013's Vogue India, she admits that part of the strategy to avoid being typecast as Hollywood eye candy included making a foray in Indian films. Until recently she confessed that her sensibilities didn't match the kind of cinema being made in Bollywood.
However, she recently saw The Lunchbox, and says "I'm quite amazed by the fact that people (in India) are becoming more broadminded with cinema." Now we are curious about the kind of film Freida will offer to B-town. Watch this space for more.
Text: DNA | Photo: Getty Images