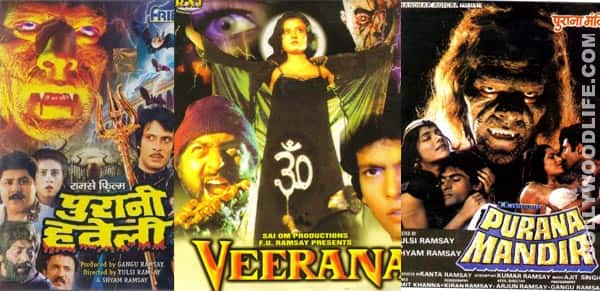 Terrible things can happen – both in Ramsay movies, and when horror film titles are translated into English
The soon-to-release Nawazuddin Siddiqui and Bipasha Basu starrer Aatma is a simple, straightforward name for a horror flick. But long before Ram Gopal Varma, Vikram Bhatt and Suparn Verma fell in love with this genre, it was a territory owned by the Ramsay brothers – Kumar Ramsay, Keshu Ramsay, Tulsi Ramsay, Kiran Ramsay and director Shyam Ramsay.
They pioneered the rise of the horror genre in the '70s – their first venture being Do Gaz Zameen Ke Neeche. And within a few years, the brothers' horror factory started churning out one horror movie after another. Many of these were perceived to be comedies, thanks to their tacky special effects and cheesy plots. Here, we bring you some of these horror flicks translated into English. Have a laugh!
Veerana – Deserted
Purana Mandir – Old Temple
Khoon ki pyaasi – Blood Thirsty
Shaitani Ilaka – Demonic Locality
Chaandal Aatma – Outcast Soul
Khooni Tantrik – Murderer Occult practitioner
Papi Gudiya – Sinner Doll
Mahakaal – Bigtime!
Ghutan – Suffocation
Purani Haveli – Old Palace
Ghungroo Ki Awaaz – Anklet's voice!
We are sure there are many more Ramsay horror flicks that come to your mind. So pick out some of the most outrageous ones and leave your translations in the comments section.